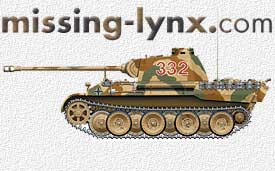 The Covenanter Tank in Detail
Peter Brown

Some tanks have had a long and successful service career. Others have just come and gone, and are now almost forgotten. One of the second sort is the British Covenanter.

The Covenanter earned one place in AFV history in June 1940 when it was decided to call British tanks by a name and not by specification or type number as had happened before. Thus, what would have been "Cruiser V" or "A13 Mk III" became simply Covenanter, although the old Cruiser Mk V designation was used on stowage diagrams etc for some time afterwards. It
was officially adopted in November 1940 at the same time as the Crusader.

Covenanter was designed as a continuation of the A13 series with heavier armour than the earlier Christie based A13 's 14m and A13 Mk II's 30mm. The requirement issued on February 2nd 1939 specified 40mm turret armour, 2pdr and BESA machine gun armament, Christie suspension and weight and performance similar to A13's, high speed and stable gun platform being essential. By mid-1940, armour of 50mm, 60mm or even 80mm was required. Following the failure of the A14 and A16 designs, the London, Midland and Scottish Railway Company Special Drawing Office at Euston were asked to come up with a design incorporating A13 features and various items from A14 and A16, with Nuffield designing the turret and Henry Meadows the engine.

On April 17th 1939 one pilot and 100 production vehicles were ordered on the strength of a mock-up and without tests. This came about due to the expected imminence of war with Germany, and proved to be the source of trouble on service vehicles. Mild steel pilot T7195, built by LMS at Crewe was received (without turret) at the Mechanised Warfare Experimental Establishment on 23rd May 1940, and after minor changes including repositioning the oil cooler and fitting new air cleaners it was tested. This revealed a basically sound machine. This pilot vehicle was different in many respects from production machines. It had aluminium wheels of a special dished pattern, 22lbs lighter than the usual Cruiser wheels. A drivers' machine gun was fitted (judging by photos this was a dummy) which masked the right-hand lookout and its empty case bin took up precious space. Steering was by wheel, not the usual levers. Also, it had all an Wilson transmission which, taking up less room than the final pattern in production vehicles, allowed room for a larger engine compartment fan and thus better cooling. After 802 miles running on one gearbox and 839 on another, reliability was said to be poor. It was sent to Messrs Thompson & Taylor at Brooklands in late October to be fitted with an experimental Merritt-Brown transmission similar to that on the Churchill and thence it disappears from the records apart from references to tests for use in developing Cruiser VII. Two photos of it taken in early 1943 in the Imperial War Museum (H26646 and H26647) show it in a dilapidated state being used for towing trials by REME.
A second pilot, T7095, was more like early production vehicles and it arrived at MWEE on 29 September 1940. Standard cooling was found to be less effective. Water temperature of 167F after 50 minutes running, oil temperature 350F after two and a half hours running, engine misfiring after one hours' running and high temperature in the side petrol tanks (at one point hot enough to cause the petrol to boil) were remarked upon. An alternative design of oil cooler improved cooling at the cost of poorer water cooling. The gear selector mechanism caused problems, at one point it took 20 minutes to engage reverse. Choke, clutch and brakes were erratic in operation. Intensive trials were carried out and another vehicle was subjected to dynamometer tests by Leyland. Oil leaking from the steering units onto the change-speed gear were corrected, and problem with oil churning causing overheating in the gearbox were sorted out by adopting a common oil system. A new valve arrangement allowed more gradual application of the steering, lever-type steering bars were introduced and the drivers'
machine gun was dropped. Cooling was still a problem, and improvements were sought while production was getting underway.
By the end of December 1940, the vehicle was as ready as it could be. However, an increase in armour was ruled out due to the suspension being fully loaded. Early in 1941 ventilation trials showed a poor distribution of air to the turret crew, and track life was found to be short. Several types of track were fitted before a suitable one was found with 30% greater life. No real solution to the ventilation troubles was ever incorporated into production vehicles. In May 1941 a new set of cooling gear was made up by LMS and fitted for trials.
Production of the tanks was split between LMS at Crewe, English Electric Valve Co at Stafford and Leyland's Kingston works. Each manufacturer seems to have built a mild-steel pilot as part of their first contract, LMS included. It was originally intended to weld the vehicle, but due to a lack of skilled labour and with most welders employed building ships, it was
riveted. First vehicles were built late in 1939 but quantity production did not begin until early 1940. Deliveries to units began straight away, the first vehicles sent direct to the army were received at Bovington in late 1940, unfortunately without instructions as to starting, etc. Trials here revealed some annoying defects. Rushed design showed - ammunition bins were
fouled by various projections, it took four hours to change batteries and one hour to top them up, fitting the radio was difficult, odd items were inaccessible - mostly fairly minor but unlikely to make the vehicle popular, and they would have been easily corrected had production only started after troop trials. First issues to units were in February 1941, the first ones going to 22nd Armoured Brigade. In the first half of 1941, 267 were delivered out of a total of 529 new Cruiser tanks, most of the rest being
Crusaders.
In all, 16 orders totalling 1771 vehicles were placed, and from figures in the Public Record Office and delivery details at Bovington all were built. (See list later for details and serial numbers). 77 were 30 foot Scissors Bridge launchers, and records show that these were built at the rate of about 10 per month with 95 being on order at of mid-1941. The remainder were
ordinary gun tanks mounting either 2pdrs or 3" howitzers and a few Command/Observation Post vehicles with extra radio and dummy guns. The main change to the original orders was to divert one LMS order to allow increased locomotive production. Cooling was still inadequate, and as a result the tank was not passed fit for foreign service and so remained in use for training within the UK. With cooling pipes passing through the fighting compartment and poor ventilation, service in North Africa would have made for uncomfortable crews. Some redesign was done, Mk II being an improvement and about 500 were converted from existing Mk I beginning in April 1942, LMS at Crewe completing 150 in two months. Mk III was in production by October 1941 and the IV by June 1942, and the Stafford plant at least built both concurrently. These were declared fit for use overseas 'in emergency'. Service use began in early 1941, Mk III was in service early in 1942 and IV in July/August of the same year.
Although not sent overseas, Covenanters fulfilled a very important training role in the United Kingdom. By the middle of 1942, they formed about a quarter of the UK-based tank strength with just under 600 in service mostly in the Guards, 9th and 42nd Armoured Divisions with a few serving as reconnaissance tanks in Churchill-equipped Army Tank Brigades. Other UK armoured divisions mostly used Valentines at this time. One year on, in late June 1943 there were still 500 or so in service out of a total of about 3300 tanks of all types, with 42nd Armoured Division and the Polish Armoured Division being the main users. From then their importance declined so that by the end of 1943 only 48 were issued to units, 44 of them with the Poles
alongside over 160 Crusaders. After that, they seem to disappear from the records, as only "Operational Types" were included in the strength returns.
Covenanter has been described as unreliable. A comparative trial between pairs of Covenanters, Crusaders, Grants, Valentines and Churchills at the AFV School, Bovington in July 1942 showed some interesting results. Covenanter required four hours maintenance each day, as did Churchill, with the others needing over three hours. Both Covenanters had new engines after over 1000 miles running, better than the Crusaders which averaged 700 miles. One Valentine ran for 1000+ miles, one for 580, and the Grants ran for 800 and 1000 miles without engine changes. Churchills managed 700-800 miles, and had 150 or so defects within the two weeks of the trials, Covenanter 50-60, Crusader around 50, Grants averaged 40 and Valentine 50 for one vehicle and 150 for the other. Trials were designed to simulate service conditions fairly closely, but were not considered representative of actual running. Still, four hours a day maintenance is still a lot of work after a long day in action.

Covenanter probably never fired a shot in anger, but one at least was shot at, a Mk I or II attached to an armoured train in mid-1942 was destroyed when the train was bombed (see 'The Armoured Train' by G Balfour, Batsford 1981). Four vehicles are said to have been 'either under test or in transit' for desert trials in September 1942 (along with six Churchills which were
probably the Kingforce vehicles) and a photo of one fitted with sand shields is in David Fletcher's New Vanguard book on the Crusader. The well-known picture of the North African vehicle in the Osprey old series Vanguard 'British Tanks in North Africa' and Perrett's 'Valentine in North Africa' is IWM E22739, taken at a training camp at Abbassia near Cairo in March 1943, and depicts, according to its official caption, newly-arrived crews during acclimatisation.

It may well be wondered why a vehicle unfit for active service built in such large numbers? The only reason that can put forward is the same as for continuing to use 2pdr guns, that the tank was ready, being built and interrupting production in favour of an improved design would probably have been disastrous. Other types were freed for use abroad and the vehicle was a stopgap until Sherman and Cromwell came along. Tanks were needed of any sort, in January 1941 the British Army stated a need for 9930 cruisers, a shortfall of 9300! Production of Cruisers was given priority over Infantry tanks the following month, yet as early as May Covenanter was expected to be out of production in 1942, with Matilda, Valentine and Crusader following. The building programme was stepped up to make way for the A27 series, and apart from hold-ups with 'free issues' of stowage items and a shortage of 2pdrs, production shot ahead, often exceeding forecasts. In August 1941, the last orders for 196 Covenanters were issued. soon idea of the vehicle's worth can be gleaned from other orders placed then, 2637
Crusaders, 2700 Centaurs, 389 Matildas, 1325 Valentines and 1960 Churchills. Mention of Churchill raises another point, well-known for its poor performance in early days, it proved valuable later on. Alas, no such fate greeted Covenanter. The last Covenanters were completed in early 1943, Matilda, Valentine and Crusader outlasting it in production mostly as conversions to mineclearers, OPs, tractors and SP guns. As to 'special' Covenanters, trials of an ARV I were carried out, but owing to poor reliability and the expected phasing-out of the gun tank the idea was not pursued. At least one was fitted with Anti Mine Roller Attachment gear for trials. There was 'No Requirement' for conversion to Anti-Aircraft tanks. Thus, the main special type was the Bridgelayer. Active use for the Covenanter was not seriously contemplated, as I have seen no reference to
either uparmouring even to the Crusader II's 50mm standard or to fitting a 6pdr. The Illustrated Parts List includes sand shields similar to Crusaders and these are seen in the Desert photos mentioned above, so perhaps someone at least was prepared for the possibility of overseas service.
Covenanter was the fastest cruiser tank the army had when it was introduced. Its low, sleek lines made it an attractive vehicle, and I have even heard a modern Tankie comment on her looks. With a little more development perhaps it could have been what Crusader was. Many faults, like poor ventilation and low reliability, were common to Crusader and no stranger to other British tanks of the period. Without a battle record, the gun tank was made obsolete in February 1944, although Bridgelayers seem to have lasted longer. Remaining vehicles slipped slowly away to... where? Of the total built, only a handful are still around. At least two Bridgelayers are preserved in Australia and New Zealand, one Mk III which was literally buried is at the
Tank Museum in Bovington, counting one known to be destroyed there are over 1760 to be accounted for. Some Churchill Mk I were used as hard targets in 1944, maybe Covenanters also? One gun tank survives at least, so all is not lost.

COVENANTER IN DETAIL
The four marks of Covenanter were -
Mk I - original Cruiser Mk V, A13 Mk III
Mk II - Cruiser Mk V., A13 Mk Ill*, existing Mk I modified to improve cooling, incorporating a louvre at the rear of the engine compartment
Mk III - Cruiser Mk V**, A13 Mk III**, revised design differing in arrangements of air louvres from Mk I and embodying various improvements found advisable from running the latter. Noticeably different about the engine decks and rear
Mk IV - only known as Covenanter, similar in louvre arrangement to Mk II, but built as new and incorporating various improvements from Covenanter III, such as side outlet for the radiator flow. (Some books give the impression that the IV looked like a III, in fact the III is the most distinctive of the marks.)

General layout was conventional, with rear engine and drive, central fighting compartment and front drivers' area, with one unusual feature being the location of the radiators.
ENGINE COMPARTMENT contained engine, clutch and petrol tanks, with gearbox and steering units at the rear. Engine compartment access doors opened outward, gearbox doors forward on Mk III and rearward on the others. There were three petrol tanks, one below the engine filled from a cap on the hull top near side of the turret, the others either side of the engine on the inner hull plates. On Mk III and IV, filling was through caps in the hull top, but Mk I and II it was necessary to open the engine access doors, which were 'cut out' around the exhaust outlet to allow this. An external jettison tank could also be fitted. The compartment was ventilated by a fan over the clutch, air was drawn in through the compartment top and out at the rear
after passing over engine and gearbox. On Mk I this was through the two square mushroom vents above the gearbox only, II and IV had these and the 'lip' while III had the deck louvres. Engine was a 300hp Meadows 12 cylinder petrol, with two banks of six horizontally opposed cylinders with common crankshaft. 4-stroke action with detachable head and combined cylinder block and crankcase in two halves, one forming the bearing cup for the other. Overhead valves were silico-chrome in inserted guides. Cylinders numbered 1-6 left, 7-12 right, firing sequence 1,10,5,7,3,11,6,9,2,12,4,8. Right hand camshaft and dynamo were driven by a duplex roller chain from crankshaft pinion via an auto-tensioner, left-hand camshaft with dual tensioner drove water pump and power take off shafts by a triplex roller chain.
The compressor was on the timing case, driven by helical gears from the PTO. Fuel supply to the carburettors was via an AC pump through an 'Auto-Kleen' filter to a multi-way tap in the right rear of the fighting compartment controlling the flow from the petrol tanks. Nomally, fuel cane from the side tanks with bottom tank for emergencies. All tanks had float-type electric gauges. An extra tap above the internal tap connected the jettison or 'approach march' tank. Ignition, dual coil through Simms type distributor, governor cutting out at 2400 rpm. One ignition coil was mounted on the fan bulkhead, the other on the engine compartment bulkhead. Two spark plugs per cylinder, and HT leads were screened. The dust-proof, non-spillable horizontal carburettors were mounted on each cylinder block induction manifold, while a similar starter carburettor was fitted and Ki-gas cold start gear.

Three types of air cleaner can be found on Covenanter. The first consistedof two large-capacity concertina felt elements as on the earlier A13's, and was found on Mk I and some II's. A flame-trap was fitted to stop felt from damaged elements being drawn into the engine. In the second on Mks II and IV the centrifugal first stages (the 'doughnuts' on the ends of the boxes) threw dirt into removable trays, the air then passing into an oil bath cleaner and out through a gauze element. Both these can be found on Crusader. The drum type on Mk III threw dust directly out of the centrifugal first stage, the two short tubes on the outer side of the drums, but was otherwise similar to the second type in operation.

Lubrication was by pressure, with two dry and two wet sumps (the latter acting in effect as oil storage tanks). The system operated whatever the tank's attitude, with normal pressure about 50psi. Oil drained from the cylinders and bearings into the dry sump where it was scavenged and sent to the cooler. Oil cooling arrangements differed according to mark. On Mks I,
II and IV a cooler with eight gilled tabs was fitted to the radiators with a pipe from the engine passing through the fighting compartment. On Mk III, coolers were mounted either side of the engine with insulated shields separating then from the exhaust manifolds. Oil filters were of the non-reusable cartridge type, with a life of 1000 miles. Oil feed was taken
to the compressor with overflow return to the timing case.

Power was via a Borg & Beck clutch and Meadows 'crash' gearbox to two Wilson air-operated steering units, one either side of the gearbox, to final drive at rear. All marks had a twin dry plate, open type clutch enclosing a toothed coupling which with 'Layrub' coupling giving two points of articulation between engine and gearbox, and an intermediate pressure plate between the two driven plates. On Mks I and II a crescent-shaped pad was brought up against a disc on the clutch pad for clutch braking, while on Mks III and IV a fabric-faced disc was used. Each steering unit had a two-speed epicyclic gearbox in the transmission between the output of of the main gearbox and the final drive, the bands of which were applied by air pressure from cylinders charged by the compressor. Final drive brakes also acted as steering brakes. Each unit had one 10" and
one 12" brake drum and band, each the outer member of an epicyclic gear. 10" drums were for vehicle movement and gave solid drive when applied while the 12" were for steering with slow take-up. There were four operating conditions:-
Forward travel - 10" drum brakes on steering unit applied, 12" free Free turns - 10" brake released, no power to track which then 'free wheels' Power turns - with the steering in the reduced speed condition, 12" track brake applied to slow the appropriate track unit Skid turns - 12" brake released, track braked and power disconnected Track brakes were also air operated, fitted each side between steering unit and final drive. All brakes had single drum and externally-contracting bands
of two fabric-lined shoes. Operated by either foot or hand brakes, or as part of the steering sequence as detailed above.

The air-operated steering and braking was a major failing of the vehicle, as early as the tests on the first pilot it was noted that a vehicle with no air pressure would be immobile and unsteerable, hence a connection was fitted to the drivers' right and a 60 foot hose carried to connect disabled vehicles to a runner to allow it to be moved. The air system contained an antifreeze device to prevent condensation from freezing. The transmission system was also used on Crusader.
RADIATOR COMPARTMENT was situated at the left front, an oddity to this vehicle. Separated from the driver by a bulkhead, and from the fighting compartment by another bulkhead which acted as front support for the radiator fan housing. Air intake was through four louvres above, usually covered by cast armoured covers, the shape of which varied between marks,
and also through the drivers' compartment, this could be shut off to prevent draughts in cold weather. Some vehicles, which according to photos of the Stafford factory were built by English Electric, had a flat plate with holes for filler and bleed taps, probably a manufacturing expedient due to a shortage of castings. These were fairly early Mk Is, and the cover was not
thick enough to be armoured. Photos also show vehicles with pieces of thin metal sheet over each hole, most likely field modifications to try to improve cooling. One sequence (IWM H12393 to Hl2403) shows these and the 'flat' type together, maybe for comparative trials? There were two radiators in series, mounted in a 'V' arrangement pointing forward, filled from a cap under the radiator covers with another cap inboard of it to release air pressure. The centrifugal water pump was at the
front of the engine compartment butting into the rear of the fighting compartment. The fan was in a casing in the radiator compartment bulkhead, and drew air in through the louvres, across the radiators and out, on I and II, through four louvres on the nearside bull top, on III through the box in front on the nearside stowage bin. IV had a mixture of both arrangements,
top louvres and a grill in the side of the outer hull plates.

DRIVERS COMPARTMENT was at the right front. The hatch was raised by an hydraulic mechanism, a hand pump to the drivers' left actuated two rams to raise and lower the rear part, which was formed of two hinged pieces, the front part being raised manually. This very complicated arrangement was not needed as the hatch was light enough to open by hand. Its removal was recommended early on, but all vehicles had it. More importantly, the hatch was fouled by the turret at certain points of rotation, hence the position of about 11-11.30 on photos with the hatch open. Not a desirable feature in action! A windscreen could be carried above the drivers' knees to be fitted to the front hatch cover when folded flat. Closed down vision was provided by a prismatic visor with wiper. To the drivers' right was a revolver port, although early vehicles had the port blanked off. All vehicles had a lookout on the right side, and I and II also had one on the left. The small illuminated instrument panel to the drivers' left had an ammeter and engine revs, speed, oil and air pressure, and water temperature gauges. Driving seat was adjustable, raised and lowered by the hydraulic pump. The backrest was removable to allow access to and from the fighting compartment. The position was notably cramped and uncomfortable, and there was no padding. Foot pedals were left to right, clutch, accelerator, air brake. Gear lever was between the drivers' legs, operating through a system of rods and levers. Steering valves were side by side at compartment front, controlled by rods attached to two levers on a common pivot on the
compartment roof. A compass could be fitted in front of the gear lever between the drivers' legs, although seat and fittings were magnetic!
FIGHTING COMPARTMENT. Left of the drivers passageway a second instrument panel showed oil temperature and fuel level in each tank. Batteries were on the floor on the left hand side with the isolator above them. Control board was at the right band front, fire extinguisher bottle immediately behind it. This was used to flood the engine compartment with Carbon Dioxide to douse any fires. Any leaks, especially due to battle damage, would also have smothered the crew. At the rear was the engine compartment bulkhead, with timing case cover, water and air compressor projecting through it, and a mechanical speedometer. A trapdoor in the turntable floor allowed access tohull floor and drain cocks. Ventilation of the compartment was by vents in the hull roof. All marks had two according to photos, yet the parts diagrams show only one at the 'rear' of the turret. These were simple holes covered by shaped metal plates with the opening to the outside world facing the turret ring. They would
certainly have allowed foreign matter, rain, snow, leaves etc into the vehicle, and early on fears of attacks from flame throwers and molotov cocktails were raised.
TURRET. Slightly forward of centre running on a ball race with brass spacers, the turret was designed with no vertical surfaces. Constructed of armour plates bolted to an inner, welded structure, not spaced as on A13 Mk II. Similar turrets were fitted to Crusader Mk I. Early vehicles had the open mantlet No 3 Mk I, but most had the bulbous cast type No 3 Mk II. A 2"
smoke mortar was fitted right of the mantlet, and a lookout to the left. Turret hatch covered the rear half of the turret roof, and opened on two pairs of arms attached to torsion bars, lying horizontally resting on rubber blocks on short pillars on the turret rear when open. If not locked, it could easily going closed again. It opened from outside by reaching in under the lip at the rear, and was locked internally by two handles and externally by a key. Air to the turret and also the engine was drawn in though this
lip, and most vehicles (except Mk III) had the exhausts only feet away. Turret basket was of smaller diameter than the turret ring (41.25" as opposed to 55.5"), making the interior very cramped. The commander had a Vickers-type tank periscope in the centre of the roof which tilted and swivelled and could be locked. Four spare prisms were carried for it. All but the earliest vehicles had sighting vanes on the turret front. There was a lookout on the turret rear side with opening covers and two spare triplex blocks each. In addition to his front lookout the gunner had a sighting telescope with a spare stowed at his left. Mk I also had above this a gun direction indicator, two illuminated arrows showing red for left and green for right, both if the target was behind, connected to sensors on the commanders' periscope to aid in target acquisition. This was unique to this vehicle, not found on later marks or Crusaders. It was not really appreciated, and its deletion was recommended in the report on the first service vehicles. Not all Mk I's may have had them, and they were probably removed or ignored in service. The loader had his own folding periscope on the right-hand turret roof, with two extra sets of triplex blocks and mirrors. (All vision blocks, including the drivers', were of different types) Commander's seat had lower 'fighting' and upper 'viewing' positions, while the loader sat the padded ammo box lid. Gunner's seat was on slides to allow him to adjust it to reach the foot pedal which operated the gun.

Turret traverse was either powered by a motor on the nearside front of the fighting compartment, between fan housing and inner hull wall, or by gunners hand traverse, one turn giving 2.7 degrees of turret rotation. There was a brake above the handle to lock the turret in position. The power traverse had a remote control in the fighting compartment nearside front to disable
the pump when not needed. Pressure and return oil pipes passed through a rotary junction under the turret basket. Traverse speed was variable from 0.25 degrees per second up to 36 degrees per second, and the unit was the same as on Matilda II and Crusader. A gun depression stop was fitted, controlled by an internal can on the lower turret ring. Ammunition was stowed around the turret and fighting compartment, and the antiaircraft Bren was carried in the turret rear over the radio. Later
vehicles had boxes for 100 round AA drum magazines on the outside of the turret to the left. A Lakemen mounting could be fitted either side of the turret, but was usually seen on the right. A No 9 or 19 radio set was carried in the turret rear, and provided radio telephony (voice) with continuous wave and modulated continuous wave on short waveband to a range
of 10 miles for inter-troop and base links troop, radio telephony on very short waveband to about 1000 yards for use within the troop, reserve communications via Morse key, and crew intercom. Various aerial mounts were fitted, that at the left rear of the turret of the folding type, the rest fixed. Bases were rubber to absorb shock and to allow deflection. Some vehicles had a bulge on the turret left housing an aerial base and its associated tuning coil. Behind the radio was a drinking water tank filled
through a cover in the back plate, with two cocks in the right rear of the turret, one to drain the tank, the other to draw off water.
COMMAND/OP VEHICLES differed only in the turret interior. A dummy gun barrel was fitted, BESA and 2" bomb thrower were retained was the Bren. Two No 19 radios were carried on the left-hand turret wall, aerials were fitted in place of the sighting vane at turret front centre, to the turret left and at the usual turret rear position. Writing/map tables were arranged around the turret front, right hand side and rear. Ammo bins were used for general stowage and a chore horse charger was carried. The only external difference was aerial positioning. Several photos show aerial bases with a square tube fitted, this was probably to protect the base when the aerial itself was not fitted. Lighting consisted of single central head lamp, two side lamps and rear ight, together with interior lamps. Later vehicles had a spot lamp on the right side of the turret, and all carried a Heleson signalling lamp stowed on the left-hand turret wall. Turret electrics ran via a rotary base junction under the turntable floor for turret lights and wireless. Cabling was braided screened with compression condensers fitted, wiring double pole
negative earthed due to the coil ignition. Dynamo was shunt-wound, cutting in at 625rpm, maximum output 55A at 975rprn, and fitted with a suppression condenser. The control board regulated all electrics, and a semi-rotating lever-type isolator isolated the batteries. Slave battery socket on Covenanter I was in the rear of the engine compartment accessed via the left
hand door, on other marks to the drivers' left.
SUSPENSION. Four large double wheels per side, with rubber tyres vulcanised to the rims. The tyres had holes moulded in each face approximated 2/3 of the way through. Two types of wheels can be seen in photos. Early vehicles had flat-looking wheels like the A13's and later ones the dished type common to Crusader and similar to those on later cruisers. The flat type is, I think, the dished type with a dust cover fitted, but I can find no evidence to confirm this. However, as their are no nuts in view to show where the separate halves fitted together, the cover explanation seems to fit. Suspension was Christie bell-crank action, with shock absorbers on the first and last wheels and rubber bump stops on all. As in all the Christie cruisers, the suspension arms were attached to the inner bull wall and protected by the outer armour plate. A vertical, rectangular slot at each wheel position allowed wheel motion. The L-shaped suspension arms mounting the stub wheel stub axles were attached to tubes running across the hull floor. Rear drive sprocket and front idler. Four types of track could be found on Covenanter. Two narrow ones had the shoes linked by pins held in place by a split-top sleeve put on over an 'anvil' formed at one end, or by a solder 'plug' which was prone to fall out after relatively little use and was found only on early vehicles. The third was a wider version of the sleeve/anvil type, while the last had pins held by riveted washers as on later cruisers. Tensioning was by removing the circular covers on each side of the nose plate allowing the idler to be freed and adjusted by a special spanner.

STOWAGE comprised the usual spade, crowbar, pickaxe, tow rope, jack and wood blocks. Soft items such as tarpaulins and crew greatcoats were carried in the deck bins, while the two track guard boxes were for the tool kits. Early vehicles lacked the turret stowage bin, this usually held covers and camouflage nets. The glacis bins were carried on the Mk III to make up for the space lost in the left-hand bin by the air outlet. Six spare track links, POW cans and fire extinguishers completed the external stores. Food for the crew and water bottles were carries internally.

DATA TABLES
Length 19' 0.375' (Mk I, II, III)
19' 6" (with low auxiliary fuel tank)
20' 3" (with high auxiliary fuel tank)
19' 10" (Mk IV)
19' 11" (with low auxiliary fuel tank)
20' 8" (with high auxiliary fuel tank)
Width 8' 6.35"
Height 7' 3.75"

Laden Weight 18.15 tons approx.
Ground Pressure 17lb psi (9.7" tracks)
(with 2" sinkage) 13lb psi (10.7" tracks)

Tracks - 9.7" types, pitch 4", 120 links per track (solder plug or sleeve/anvil fixing)
10.7' types, pitch 4.03", 114 links per track (sleeve/anvil or riveted fixing)

Trench 7'
Step 2' 6"
Fording Depth 3' 2"

Maximum Speed Road 30 mph, cross country 18mph

Fuel Consumption 2mpg (road) 1.3mpg (C/C)

Fuel, Main Tanks Mks I/II 92 gall (1.25 not usable) Mks III/IV 74 gall
Auxiliary tank 33 gall
Range Road 205 miles, Cross Country 134 miles
Engine Oil 12 gall
Gearbox Oil 7.5 gall Mk I/II
10 gall Mk III/IV
Water 19 gall

Power/Weight 13.4 bhp/ton
Gear Ratios R 35.22 to 1
1st 42.26 to 1
2nd 24.24 to 1
3rd 10.93 to 1
4th 5.74 to 1
Steering Unit 1.25 to 1 ahead
1.43 to 1 steering
Final Drive 4.08 to 1
Crew - Driver, Commander, Loader and Gunner

Ammunition stowage.
2pdr - either 89, 101, 109 or 130 rounds (some documents speak of 'protected bins')
3"- 58 - 20 HE and 38 Smoke
26 2" Mortar Bombs
8, 15 or 17 boxes of 7.92mm, 125 rds per box
6 100rd drums .303 for Bren antiaircraft gun
12 Signal pistol cartridges (4 each white, red and green)
12 No 36 Grenades
16 20rd magazines for Thompson SMG
Crews' .38 revolver ammo carried on each man
(Note - no less than four types of small arms ammo carried... !!)

Gun Evelation - +25 to -15 No 3 Mk 1 ('open') mantlet
+20 to -15 No 3 Mk II ('cast') mantlet

Armour

Nose Vertical 21mm + 0.75" = 31mm
Upper Nose 9mm + 0.275" = 16mm
Lower Nose 8mm + 0.275" = 15mm
Hull Top Front 9mm
Drivers Front Plate 18mm + 0.875" = 40mm
Hatch Front 12mm
Hatch Top/Rear 7mm
Side Plates 14mm +0.625" = 30m
Mantlet (Cast) 39mm
Turret Front 20mm + 0.75" =39mm
Sides 10mm + 0.375' = 19.5mm
Rear (Upper) 12mm + 0.5"= 25mm
(Lower) 9mm
Turret Top 9mm
Engine Decks 7mm
Hull Rear Vertical 14nn + 0.625" = 30mm
Lower 4mm + 0.25" = 10mm
Transmission 'Bulges' 14mm
Hull Sides - Outer 14mm
Inner (0.5625') 14im
Hull Floor 7mm

COVENANTER PRODUCTION and CENSUS NUMBERS

Serials Units Builder Contract Mark(s)

T7195 1 LMS Railway T7077 Mild Steel Pilot
T7095-7194 100 LMS Railway T6931 I (T7195 Pilot)
T15295-15394 100 English Electric T7219 I (T15295 B/L Pilot)
T15395-15545 151 Leyland T7218 I (T15545 Mild Steel Pilot)
T18361-18660 300 English Electric T104 I,III,IV (28 B/L)
T18661-18760 100 English Electric T7219 I (1 B/L)
T23104-23203 100 Leyland T309 III
T78244-78346 103 English Electric T1241 III,IV
T81347-81406 60 LMS Railway T12239 III (1)
T81407-81446 40 English Electric T910 III
T81447-81612 166 English Electric T10030 IV
T81613-81862 250 English Electric T2075 III,IV (47 B/L)
T81863-81902 40 Leyland T1240 III
T81903-81962 60 Leyland T1240 IV
T81963-82087 125 Leyland T2076 IV
T130695-130719 25 English Electric T2077 I or IV (2)
T130720-130769 50 Leyland T11974 I or IV (2)

Total 1771

Production by Mark is difficult to define, but I reckon it to be -
500 Mk I (20 B/L)
680 Mk III
585 Mk IV (60 B/L)

Notes

B/L is Bridgelayer. Bridgelayers were built on Mks I and IV chassis and were built from the start for this purpose, rather than converted from gun tanks, as photos show bridgelayers and unarmed gun tanks being tested by the manufacturers.

(1) Reduced from 100, balance to English Electric T910

(2) Recorded as I at Bovington, some or all may have been IV. I have seen no photos of vehicles in this batch to confirm. This order was originally LMS Railway's T11973, but was split between the other two builders

Census numbers were allocated to each order when the order was placed, and every tank would have one applied when it was finished if not before. Some cases exist where the wrong number was applied to a vehicle, which may be put down to simple human error in the factory. (Note also that separate lists existed for A or Armoured, B or non-armoured and C or Construction
vehicles, so many numbers could actually be applied to up to three vehicles) A tank usually kept the same number even if converted to another form, such as happened with Armoured Recovery Vehicles. Some were renumbered, as vehicles issued to the various Free forces who escaped to the UK when their countries were invaded by the Germans had special blocks of numbers allocated to them. These came from the B vehicle series and seem to have been used for all types of vehicles whether armoured or not. Belgian, Czech, Dutch, French, Norwegian and Polish forces all had large batches of numbers allocated to them, the Polish range was 1288563-1293562 and these can be seen on Covenanters as well as Valentines.

SOURCES
The original version of this article appeared in the MAFVA magazine Tankette Volume 19 No 3, and at that time there was little in print on the Covenanter. Details of development are from the old standard 'British and American Tanks of WW2' by Chamberlain & Ellis, and the section by John Milsom in Airfix's 'Classic AFVs and How To Model Them - Crusader'. Original
vehicle Handbooks are in the Imperial War Museum and Tank Museum, and were consulted at both locations. Much of the service data is from files in the Public Records Office, held in the Tank Board Notes (WO185-5,6 and 8). Test reports on the pilots are in WO194-23, and the July 1942 trial is detailed in W0185-6 and there is also a copy at Bovington. Details of serials numbers and production are from Bovington and appendices to the Tank Board Notes respectively. My thanks to all those who helped at the Tank Museum, Imperial War Museum and Public Record Office for their efforts to help a bungling
beginner were recorded then, and repeated now. Since then, David Fletcher has produced his two-book history of British AFVs in WW2. 'The Great Tank Scandal' (HMSO 1989) even shows the Covenanter on its cover and it is one of the vehicles described in this first part of the story. An original plan is included among the illustrations. Some other references are made in the second part 'The Universal Tank' (HMSO 1993) as well. The other newer source, also by David Fletcher, is 'Crusader Cruiser Tank 1939-1945' (New Vanguard 14, Osprey 1995) which covers both Covenanter and Crusader in some detail.
My own researches into the Half Yearly Reports on the Progress of the Royal Armoured Corps at the Tank Museum - the same files will also be in the Public Records Office in Kew, London - and various PRO files have come up with more details of production and unit strength figures. There is also as far as I know a 1/35th resin kit from Cromwell Models, the development model was at a MAFVA Nationals in 1991 but I have yet to see the actual model or a review.