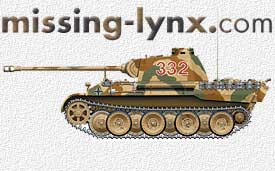 Building Aran Models' Ferret Mk. 2/3
Don Dingwall
Construction:
Having waited for some time to see a decent model of a Ferret Scout Car in 1/35 scale, I was very pleased with the release of this little kit some years back.
Built as a display model for a resin model company, I did not make any major corrections to the kit, rather, I made a mental note of them as I progressed.
Firstly, this was a very crisply cast kit, with fine resin detail, both molded-on and separate. All resin parts were clean and without flash or a trace of air bubbles. The suspension and some turret parts were cast in some of the best white metal moldings I've ever seen in a kit (and I'm no fan of white metal!). Coil springs, suspension arms and the like were without mold seams, cleanly detailed and easy to assemble and mount to the hull, moreso than any other manufacturer of white metal I've had experience with. However, the molded-on mounting plates for the suspension for the front wheels were set about 2mm too far towards the rear of the wheel well, so that when dry-fitted, the tire touched the rear slope of the fenders. These plates were carefully shaved off, and moved forward to the appropriate location.
The hull itself was also nicely cast, however I did notice that the front fenders are a bit too narrow, and the glacis a bit too wide, though not really enough to prompt me to cut it up and fix it. It did however cause some difficulty when the time came to fit small hull fittings such as the tools, but more particularly, the smoke dischargers and lights took some fiddling before they found their proper home. Even so, things are still too cramped when compared to the real thing. MV lenses were added for the signal lights on the fenders, and the headlights were done using silver paint and Micro Krystal Klear.
The driver's hatch was done beautifully-one of the nicest pieces of resin casting I'd seen up to that point. Including both interior and exterior detail, it was a shame to close it up, as the interior of the hull that would have been visible through the hatch was devoid of detail…. and I wasn't getting paid enough to do it myself! The engine access covers were made in metal, and were the only white metal parts that needed work, as they were not cleanly molded and the sides and edges had to be filed to square up the corners. The engine muffler and shield were molded in one composite piece of white metal, and if I were to do this again, I would separate the two and detail the shield with appropriate screening. Wire tie-downs were added in various locations around the vehicle, and aerials and mirrors were added last.
The turret was done in white metal, as were the hatches and .30 Browning MG. These were well cast, with the exception of the MG, which was promptly replaced with one from the spares box.
Painting:
The entire Ferret was first sprayed with a coat of flat black to prime the car, and to reveal any flaws that turned up. The sand colour (mix: eyeball, Mark 1) was added next, in lightly sprayed, uneven strips and splotches so as not to completely obscure the pre-shading effect. The green camo was then applied, again done by eye, until a reasonable facsimile of a BATUS (British Army Training Unit Suffield) camouflage scheme was rendered.
The vehicle was then heavily washed on repeated occasions with a mix of Testor's thinner and Grumbacher black and burnt umber oils. The next stage was to overspray a transparent layer of Gunze hemp to soften the effect of the camo and washes, and then the car was drybrushed. Various shades of light gray, dark gray and brown pastels were applied, mostly in a streaky downward fashion to replicate ground-in dirt and run-off. The license plates were made from dry-transfer CDS Lettering and small areas masked off and base-coated in black.
Arran Models manufactures a line of very interesting subjects ranging from small WWII British softskins to more modern vehicles like this Ferret, and recently were still listed in adverts for Bellrock Models in various British model magazines.