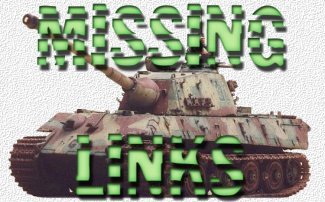 Centaur in postwar Greek service
Angelos Sanopoulos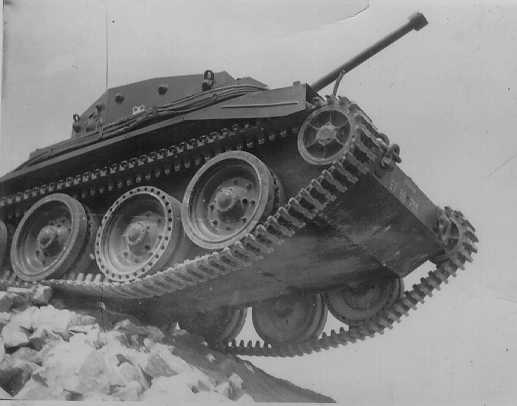 These photographs were taken in the summer of 1957 near the city of Amyndaion (Western Macedonia, Greece) during an excercise (unless stated otherwise). The photos are from a friend of mine, whose father served his mil. duty on the Centaurs (A-27L Mk. VII) in the 50s. His name is Christos Kalfopoulo, so the credits go to him.
Greece received its first tanks after WW2 as part of the british military aid in May 1946, 52 Centaurs (along with Carriers, Marmon Herrington Mk. IVs and Otter Is) , which were set in action the very next year, during the Greek civil war, against the communist forces in Macedonia and Epirus. Inspite of the mountain terrain and the noumerous minefields in these regions the tanks performed quite well. They soldiered on till 1957 when they were gradually phased out as the new M-47 was received.
Greek Centaurs were equiped with a 6pdr Ordance Quick Firing Mk.5 (57mm) gun and most of them had the Type B hull. At least one greek Centaur survives at the Armor Museum of the Armor Training Center, though in very bad condition and two turrets are at the Greek War Museum in Athens.

After the competion of the parade part of the crew poses on the hood of a M3 scout car. Kalfopoulos is the guy on the right. Notice they are wearing their service dress.

I dont know who those guys are but the photo as among the others, so here it is. Greece started receiving M18s in 1952 and "used" them till the late 1970s. Judging from the buildings this photo was taken in Thessaloniki. You can see an M3 scout car in the backround

Kalfopoulos posing on his Centaur, notice the small emblem on the turret side (greek cross), the bridging class circle (32) and the british outfit (also Lee Enfield rifles leaning on the tanks)

Centaur during the exercise, covered with tree branches and nets, crew and riders wear M1 helmets (funny actually), unfortunately the number is unreadable.

Nice shot revealing the underside of the Centaur, notice mixture of solid and pierced wheels. Original caption reads: "Demonstration of the Centaur capabilities to the citizens of Amyndaion"

This tank is named AETOS (eagle). This photo might have been taken in an other season, since the crew wears the usual fatigue uniforms. Notice the searchlight on the top of the turret and in its original position a .50 cal.

This tank is named Dimitrios (????????S), probably after a crew member, with the number ?S 88 249 (E= Ellinikos, greek, S= Stratos, army), the crew is much more cool in this photo. Kalfopoulos is the one with the berret.

One shouldnt look in the camera when making such dramatic photos :-). The Browning is nevertheless an interesting addition to the Centaur.
Images copyright Christos Kalfopoulo 1999. Unathorised publication in any media form is prohibited.