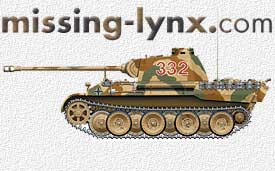 The British Soldier in Northwest Europe 1944-45 - Volume 1: Uniforms, Insignia and Equipment - Volume 2: Organisation, Armament and Vehicles

Peter Brown

The British Soldier in North West Europe, 1944-1945 - Volume 1 Uniforms, Insignia and Equipment by Jean Bouchery ISBN 782908 182446 Published by Histoire & Collections, Paris, France. 144 page large format hardback, illustrated throughout. UK price 19.95

While the British soldier in WW2 may not attract a lot of attention in terms of his basic uniform, a more detailed look shows a wide variety of dress and variations. The whole range of dress, from underwear through Battledress and boots to greatcoats and other cold-weather clothing, along with specialist tank crew overalls, airborne forces smocks and camouflage oversuits, along with the equipment carried by the infantry soldier and those of other arms, is described here.

All of the several wartime types of battledress are shown, with many different typical soldiers depicted using original uniforms on live models alongside period black and white photos of the dress in use. As the British Army has always had a strong regimental system, the various cap badges, regimental "flashes" and many forms of head wear specific to them are also shown, together with formation signs as worn on these uniforms and badges of rank. Medal ribbons too.

To carry the basic necessities for daily use, a system of belts, straps, pouches and packs usually termed "webbing" was used. The main infantryman's equipment as well as those parts used by others such as vehicle crews are shown using photos of the basic parts and others with the different sets assembled as well as being seen on the figures.

Other equipment commonly used included picks and shovels, tents, water cans, life vests, personal documents, gas protection equipment and masks, food tins and the boxes they came in and even the basic infantry wireless man-pack sets and telephones. Some photos even show the full amount of equipment a foot soldier would carry at about the time of D Day.

Anyone wanting to show the British Infantryman in model form, or for that matter vehicle crews, will find just about all they need to know here. Weapons and vehicles are covered in a separate volume, and together they show the full picture of the Tommy of the period.

The British Soldier in North West Europe, 1944-1945 - Volume 2 Organisation, Armament and Vehicles by Jean Bouchery ISBN 2 908 182 742 Published by Histoire & Collections, Paris, France. 144 page large format hardback, illustrated throughout. UK price 19.95

Final part in a series covering British troops from D Day to VE Day, thiscovers the organisation of the forces and the equipment they employed.

The organisation section shows the various units making up each division and brigades of the British 2nd Army plus those operating at Corps and Army level. This includes the type and number of each weapon used by each formation, and the regiments and elements of corps and services which made them up. Useful details area also given of each different arm and the role they performed. Organigrams show typical infantry, armoured and artillery units to illustrate clearly the vehicles and guns used with silhouettes of them, an easier system to follow than lists. Not only are well-known units such as Army Commandos covered but less well known ones like Beach Groups are also described.

For weapons, this details the full range of infantry small arms with bayonets, rifles, various classes of machine guns, grenades and on up to flame throwers and mortars are covered with clear photos of each along with performance specifications. Although basic web equipment is dealt with in Volume 1, specialist items such as the Sten ammunition bandolier and carriers for Bren gun accessories and are shown. Two areas not always well covered but included here are sections on mines and bridges and construction equipment.

Each design of tank, self-propelled gun, armoured car and truck has one or more record photos together with basic specification. The coverage of artillery follows the same format as vehicles, and lists typical towing vehicles. Details of where each was used are given, which should stop people thinking Churchills were used in armoured divisions alongside 5.5" guns. An area which will be very useful is the lists of the Arm of Service markings for each type of formation, with the standard for divisions as well as specific special ones for independent armoured and infantry brigades and the Special Service Brigades (Commandos) plus Corps and Army artillery units. With these and their associated formation signs identification of units from photos of their vehicles will be that much easier. Corps markings are not as well covered but look closely at the vehicle markings section for them.

Vehicle colour and camouflage schemes are shown briefly, and the official schemes for the application of markings, coloured views of suitable vehicles give examples of how this was put into practice. Detailed appendices list regiments and where they served including all theatres and not just those in NW Europe. As they are cross-referenced to formations finding the higher unit they served under should be an easy matter.

All this is illustrated using period black and white photos of equipment along with some colour reconstructions of existing uniforms and colour shots in the case of small arms. The markings and organisation charts are in colour, one minor fault with the latter is that arm of service colours on the main divisional charts do not include the relevant numbers, though these are covered separately having them all together would make tracing units easier.

To anyone with a basic knowledge or a few reference books this new book may offer little new, but having all these things covered in one volume is valuable to everyone and doubly useful for those with only a small reference collection. I spotted a few minor omissions and errors but nothing which could be called serious. Thanks are due to M Bouchery, his publishers and not least Alan McKay for translating it from the original French. They have all done us a good service.