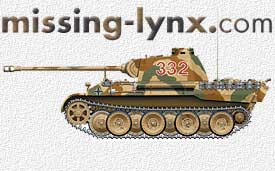 Mr. Churchill's Tank
Frank De Sisto
Mr. Churchill's Tank, The British Infantry Tank Mark IV By: David Fletcher. Hard cover, 8.5 x 11 inches, 211 pages, 183 B & W photos, 64 line drawings, one table. Price: $45.00 USD. Available from retail and mail order shops.

Published in 1999, I finally got around to picking up a copy last month (September 2000) at AMPS East from Gene Bagnoli's S & J Hobbies (for $31.00!). I must say that I was very pleased indeed with the book. The author, who is quite well known for his previous works and his long association with the Tank Museum at Bovington, UK, has done quite a commendable job.

The story of British tank design, development and production during and before World War Two is quite convoluted and difficult to follow. Indeed, when reading this book, one wonders if the Allies won the war simply because (not to denigrate the efforts of those at the "pointy end") their leaders were not quite as incompetent as the Axis leaders! The author has done a fantastic job of allowing the reader to (hopefully!) understand the incredible amount of bureaucratic haggling and foolishness that accompanied the design, testing and fielding of this particular vehicle. However, despite the system as it was, the
Churchill later proved to be useful as a gun tank and even more so as a specialist AFV. Not bad for something which was essentially a refined World War One design that was rushed into production prior to proper testing.

The author covers the main components in some detail in the text. He discusses the various armaments, armor configurations, engine, turrets and suspension systems. Welded, cast and bolted construction methods are detailed, as are the locations of various production facilities and how they effected the finished vehicle.
Combat use is described in North Africa, Dieppe, Italy, NW Europe and Korea. Brief mention is made of Churchills shipped to the Soviet Union, but unfortunately, no combat information or photos are included. Also described is cold weather testing in Canada and the proposed use in the Pacific. Only the gun tanks are covered and this includes all "Marks", the 3-inch gun
carrier and the 17lb. -armed Black Prince. Crocodile flame throwers are mentioned but only when they were used as gun tanks, as in Korea, although brief mention is made of use in their intended role in NW Europe. One would hope that the author is encouraged enough to do a second volume devoted to the various specialist Churchill "Funnies". (Pretty please, David!).
The photo content is superb with factory and test images accompanied by in service and combat shots. The captions are always informative, as one would expect from this author. The typical UK style internal and external stowage diagrams are accompanied by many line drawings showing various components and armor configurations. Reproduction of all illustrations is uniformly excellent. My one (and only) major gripe with this book is the absence of anything resembling specification tables for the various marks. I know from professional experience that these things are not easy to compile; but neither are they
impossible. It is great to have a "big" book devoted to something British available for the enthusiast. Dare we hope for similar treatment of the Cromwell and the Centurion, from this author? Only time will tell.
Highly recommended, value for money excellent