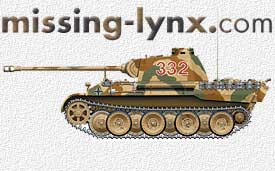 Concord #7027 British Tanks of WWII part 1
Frank De Sisto
#7027, "British Tanks of WW 2, Part 1, France and Belgium, 1944". By: David Fletcher, drawings by: A. Wrobel, photo research by R. Groom. Soft Cover, 72 pages, 160 B & W photographs, 8 pages of color drawings. Price: $14.00 USD.
Available from retail and mail order shops.

To say that this book is welcome would be an understatement worthy of any Englishman! Finally a book devoted to the preeminent Western Ally's armoured vehicles in NW Europe in WW2! The author and his colleagues have come up with an
extremely informative set of photographs, nearly all of which I have never seen in print.

The selection begins with exercises in the UK prior to the Normandy Invasion, and includes vehicle prep for deep wading, landing craft embarkation and debarkation exercises, VIP inspections and the ever-popular "Funnies" of Hobart's famed 79th Armoured Division. It continues with beachhead scenes and the attacks across France, into Belgium.

Of particular note are a few more photos of Royal Marine Support Group Centaurs, a sequence showing the recovery of a Sherman that fell through a local bridge and several shots of a favorite of mine, the Sherman BARV. In fact, this book is not just Shermans, Cromwells and Churchills. Carriers are also covered as well as various armoured cars and scout cars, a few soft skins, half tracks and SP artillery pieces.

The text gives a brief run-down of the training period prior to D-Day, through to the entry into Belgium. It is interspersed with documentation taken from unit histories, which adds just a touch of spice. The photo captions are well done and virtually free of conjecture and error, as one would expect from an author of Mr. Fletcher's stature.

Mr. Wrobel's artwork is a vast improvement on his previous efforts, although the turret on the M10 depicted on page 36 is a bit odd. All drawings are in perspective. This allows for maximum presentation of information. The author does caution the reader that some markings are conjectural, particularly when a photograph only exists of one side of a particular vehicle. However, as a modeler, I would have no qualms about using what is given on my model.
So, overall we have an excellent effort. I eagerly anticipate part 2 and sincerely hope some new material on North Africa, Italy and the China/Burma/India front is in preparation