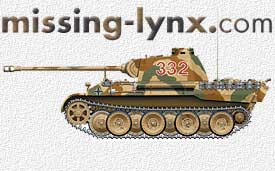 Wydawnictwo Militaria #108 M3 Lee/Grant
Peter Brown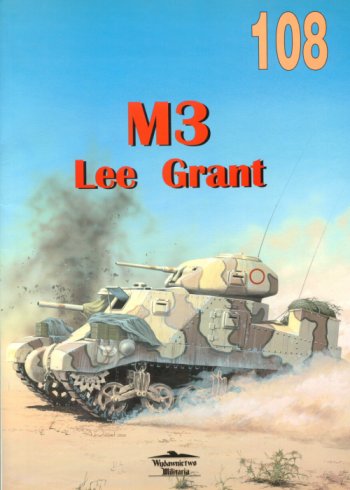 Wydawnictwo "Militaria" no 108, published by Wydawnictwo "Militaria", 00-961 Warsawa 42 skr. pocz. 106 Poland email militaria@supermedia.pl ISBN 83-7219-073-9 Soft covers, 70 A4 size pages plus separate plans. UK price
around £8.99. North American distributor: AirConnection
In the same series and format as the earlier no. 99 on the Sherman, this is to the same high standard and has the same advantages and disadvantages. Its main disadvantage to English speakers is the Polish text, a close look suggests we are it seems to contains a lot of detail on the subject and related areas as well. Compensating for that is the wide range and good
choice of black and photos covering M3 variants in American and British service with a few from other armies. A colour photo page shows surviving Grants in museums in England and Belgium. The pull-out fold-out plans page has 1:35th four-view plans for riveted M3 and cast-hulled M3A1, Grant and M31 Tank Recovery Vehicle. Within the book are ten side views printed to a smaller scale covering the various different hull forms plus the TRV and British and American Canal Defence Light variants. Some duplicate views on the pull-out sheet but even so they give comparison views of the different marks. Also included are cutaway drawings from the original American Technical Manuals and British Stowage Diagrams showing the outside of the
Lee and Grant plus interior views.
Colour plates are extensive with side views covering eight British and seven American tanks plus one Australian, one Canadian (in England), one French (an M31 in France in 1944) and one Russian vehicle while there is a four view spread of an American tank in Tunisia. A Grant in North Africa is shown on the front cover while the back cover shows three British crewmen from that campaign. I would warn that much of what is here has appeared before in such as the
out-of-print original Vanguard series, the more recent Squadron/Signal and the M3 section of Hunnicutt's "Sherman". Despite this, this is a good value for money package and it will be very useful for anyone who does not have the old standard books. It is a pity that the old Tamiya kits are not among their best, maybe someone will be inspired to give us some decent models of
these tanks.