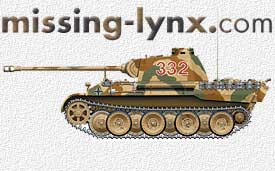 MT4 Beach Recovery / MT5 Armoured Vehicle Recovery

Peter Brown

MT4 Beach Recovery and MT5 Armoured Recovery Vehicle VHS format video, black and white, approx 60 minutes running time. Produced by Editions Audiovisuel Beulah, 66 Rochester Way, Crowborough, TB6 2DU,England. Email beulah@enterprise.net, web site http://homepages.enterprise.net/beulah/ UK price £16.95 each, available from specialist suppliers or direct plus postage and packing. Note that these productions are only available in VHS format and not NTSC, and that the suppliers cannot accept credit cards.

These two videos show two very different aspects of British vehicle recovery during WW2 using original training films. The first is made up of three original short films. Two from early 1946 are from a series "Beach Recovery - REME in Combined Operations" and shows the various types of equipment used. The Sherman Beach Armoured Recovery Vehicle is described some detail along with the armoured, waterproofed D8 Dozer as would be expected, while several wheeled vehicles also feature. The ideal general purpose one is the DUKW amphibian and we also have the ubiquitous Jeep, but can also see two six-wheeled heavy recovery tractors, a British 6x4 Scammell and an American 6x6 Ward LaFrance, suitably modified for wading and fitted with rear spade anchors. Various techniques are demonstrated to show recoveries as they would be carried out during a beach landing, with details of organisation and setting up various areas from finding and removing mines to digging trenches and latrines and setting up radios. Each stage of actual recovery is shown, vehicles including one totally submerged are taken in turn out of the water onto the beach and then to above the high water mark where they can be returned to working order. This includes a demonstration of "de-watering oil" and several drowned vehicles are shown being cleaned up and made runners. Both films deserve to be watched closely as a lot is going on which could easily be missed.

The final part is a production from 1942 entitled "Recovery Equipment" which shows in detail the special tools and equipment carried on recovery vehicles. This might sound to be less interesting than Beach Recovery but it does shows a lot of items and their use is also demonstrated as we see the right way to pull a Valentine out of a lake and righting another one with just a two speed hand-operated winch. In another sequence an A13 Mk II is recovered under simulated fire, while other sections show the use of distance frames to tow lorries and a tracked ambulance towing a lorry minus its front wheels across rough ground. Again, a lot to see and enjoy. MT5 is different in that it is one long film, "Armoured Recovery Vehicle Mk 2 Churchill" from December 1946. These vehicles were introduced right at the end of the Second World War and saw service for some time afterwards. Like other contemporary vehicles of their type they were converted from redundant gun tanks, and the changes between the ARV and a standard tank are shown by way of a guided tour of the vehicle including a look at the winch inside fixed dummy turret. Its operation winch is described by film and commentary, together with the many extra items of equipment specific to the recovery role.

All these are demonstrated in use as the vehicle and its crew recover a series of vehicle casualties. Equipment such as the fixed rear jib, wooden gun planks and blocks, earth anchor spare, drawbars and the dismountable front jib are all put to good use, along with less obvious items such as anchor plates for use on hard ground, suspension lockout pins and track locking clamps and cables. While these are of course staged they show situations which are typical, and include recovering standard Churchills tanks which have bogged down while crossing a canal, slipped sideways into trenches, bellied in a ditch with tracks off the bogies and the most complicated, a tank which had fallen into a deep pit.

The techniques demonstrated would have been used widely, such matters are arranging 2 and 3 to 1 pulls using the winch using the ground anchors and tackle blocks carried on the vehicle, assembling the jib, lifting a turret and the use of the ground anchor. This shows 40 tons of ARV literally digging its anchor into the ground and s a sight in itself. As well as seeing the ARV in action, we get good views of the crew and the tanks they recovered. This is a fascinating view of how things were done, while it is staged it is not stagy and the film will be of great interest to current as well as former recovery and tank crews.