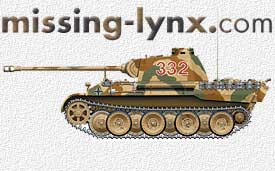 Pioneer - The Scammel in British Army Service

Peter Brown

Pioneer - The Scammell R100, SV1 & SV2, TRMU20 and TRMU30 in British Army Service by Pat Ware Published by Warehouse Publications, Croyden, England. ISBN 0-9525563-8-3 Soft covers, 100 pages. Price £19.50 www.warehouse.co.uk email sales@warehouse.co.uk

Some vehicles are so distinctive as to be instantly recognised. The big Scammell Pioneer must certainly be one of those. Its purposeful bulk and distinctive radiator header will be well known to a generation who served anywhere near them during WW2 and after. Its looks gave an impression of rugged dependability which its actions did nothing to prove wrong, while its design may have been old-fashioned even in 1939 it was more than capable of covering the most demanding terrain to reach vehicles to recover or deliver tanks right to the front line.

This image does hide some shortcomings. It did not represent the latest in technology when it was introduced, and certainly in its role as a tank transporter it was rapidly outclassed by the increase in weight of its intended loads. A product of pre-war British craftsmanship, it could not be built in large enough numbers to meet demand, and the American designs which were brought in to supplement it were capable of higher road speeds and, more importantly, of carrying the then-current generations of tanks. As a breakdown vehicle there were also better designs around, although the big diesel engine gave great reserves of power when needed, and as a gun tractor where speed was not an issue it just slogged on and did the job. Despite their shortcomings, they remained much liked, with some former users prepared in perhaps a perverse way to back them against what was clearly a better opposition. With their war over, some soldiered on, in some cases for years, albeit in less demanding roles than they were originally designed for. The fact that a vehicle designed to carry a 20 ton tank proved capable of carry those of 30 tons says a lot for the design, and many will have carried more at times and still seemed as if they could offer something in reserve.

Whatever their strengths or weaknesses, they deserve to be recorded and that has now been done. True, they have been mentioned in accounts of the whole Scale story, but their military service is what is covered here albeit with a brief look at their later use as haulage vehicles or with circuses. Development history and technical details, including comparisons of each type, lists of contracts and serial numbers and detailed dimensions, are complemented by detail line drawings and many photographs of the various versions in service. These photos come from a variety of sources, and show them in factory fresh condition as well as their usual working livery with several detail close-ups. Apart from a short colour section showing restored vehicles, most are archive black and white shots, and one small fault I find with an otherwise fine book is that sequences showing different vehicles are spread about throughout the book, which means a lot of leafing back and forth to see specific points and designs. Given the overall quality of text, illustrations and layout, this does little to detract from a study which will interest vehicle enthusiasts and modellers.