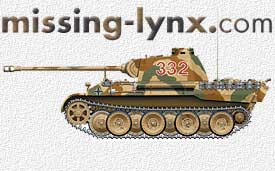 Dragon # 3026 PLA Hong Kong Garrison Force

Cookie Sewell

Kit Review: Shanghai Dragon 1:35 World's Elite Force Series No. 3026; PLA Hong Kong Garrison Force; 76 parts in grey styrene; price around $7.95

Advantages: First set of modern PLA troops to be released; will go well with the Type 85-II kit released by a Chinese company

Disadvantages: Lack of suitable, readily available vehicles for comparison may cause this set to be overlooked

Rating: Highly Recommended

Recommendation: To modern forces fans

Just the other day at work, we were laughing about one of the old Monty Python skits in which the Chinese Army, headed by Mao Zedung, was hiding in the wainscotting of a house with a bunch of sheep armed with machine guns. The skit was accompanied by a song, "I Like Chinese" sung by Eric Idle, in which he notes "they only come up to your knees." Ignoring the racial overtones of the skit, many people still have a dim view of what the Chinese Peoples' Liberation Army of 1999 is really like. Some equate them with the comic books of the 1950s, or more likely with the sorry and shabby force which was shown to the American public during the Korean War. Even so, that drab and shapeless mass of troops did fight the US military to a standstill in that war, even at the cost of over one million casualties.

However, the new PLA is rapidly on its way to become a first world power, and is changing everything to meet the threats to Chinese security they see in the 1990s. When the PRC took over control of Hong Kong from Britain in 1997, many Western observers were stunned to see a very modern and professional looking force move into the city from the mainland. Unlike the small and starving troops which fought in Korea wearing shabby quilted coats and carrying cast-off Soviet PPSh submachine guns, these troops were state-of-the-art and came in WZ 551 APCs.

Shanghai Dragon, DML's mainland affiliate, has now released a set of four of these troops in suitable combat poses. Each comes equipped with the new Type 97 battle dress uniform, XZJ-91 personal combat load carrying gear, a QGF02 kevlar-type helmet (a near copy of the US "Fritz" kevlar) and one of three variations of the Type 86 "Bullpup AK" 7.62 x 39mm assault rifle. The Type 86 comes either with scope or with bayonet, as a rifle equipped with a 40mm grenade launcher similar to the US M203, or as a light squad automatic weapon with a bipod and "snail drum" magazine. Kit for the four include magazine pouches, grenade pouches, "potato masher" grenades, and decals for their distinctive shoulder patches. The figures are all well done to DML's industry-leading standards, and are clearly ethnic Chinese from the delicate features on each face. While obviously playing to "The Home Audience" these are a welcome change of pace from more Germans, and Dragon is to be congratulated for releasing this set.