Modeling Artisan Mori German SS tanker (1944) (MG016)
by Mark Bannerman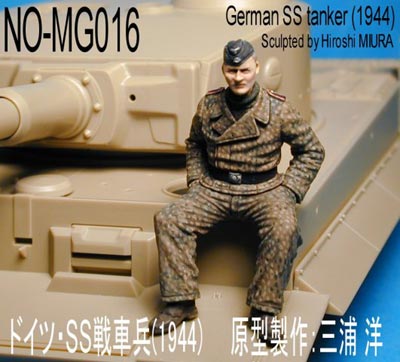 I have received Modeling Artisan Mori's latest release of the German SS Tanker 1944 (MG016). This is a figure sculpted by Hiroshi Miura.
The resin figure comes with separate head and unattached arms. The mould quality is consistent with other high-end resin manufacturers and top-notch marks for void of pinholes, minimal cleanup, with superb details.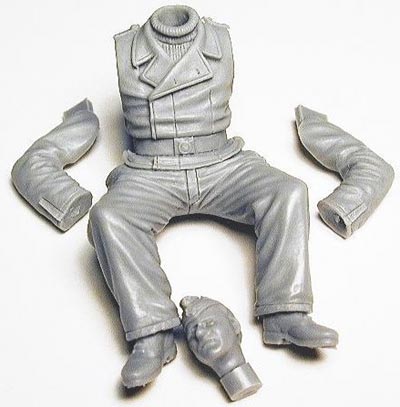 There are three highlights on this figure which I really like – the natural pose which I believe is based on a real-life B/W photo/film reel of a tanker on a Tiger, the quality of sculpting in the face and the superbly executed folds in the trousers. The arms are a very good fit - and as the hands are out of sight and in the pocket, it's a question of ensuring it all lines up nicely. A very desirable figure that could be used almost anywhere, on any tank, in any theatre. The only small alteration I would make is to round off the knees a bit as they look a bit sharp. Very fine sand paper would do the trick in 30 seconds.
Highly recommended.