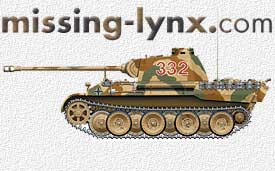 Ultracast # 35028 British Heads WWII Tank Crew #3
Eric Mac Intyre
As a new addition to their fine range of 1/35 scale figure heads, Ultracast now offers a 3rd set of British Tank Crew figure heads. Each pack contains five different heads all wearing berets and each possessing a slightly different facial expression. One figure head is also wearing headphones and appears to be yelling out commands.

All faces are sculpted in the typical masterful way we have come to expect from Ultracast. The heads are perfectly cast in a cream yellow resin and each head is individually molded on its own block which greatly facilitates painting. I found absolutely no casting marks, flash, air bubbles or mold shift on the pieces. As many figure painters know by now, these faces are a pleasure to paint.

The heads are easily interchangeable with other Ultracast heads and can therefore be used to replace the ones provides with their current range of figures.

As one final note, each figure's beret has a cap badge molded on, which can be easily remove. The heads can then be used for a multitude of figure modeling purposes other then simply British Tank crew heads. Again thanks to Ultracast, a modelers options have been expanded.

I highly recommend these latest offerings from Ultracast to anyone interested in modeling figures.