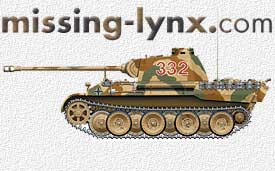 Ultracast # 35029 Canadian/British Tank Commander Normandy 1944
Eric Mac Intyre
This latest single figure release by Ultracast depicts Canadian/British Tank Commander as would be typically present in Normandy in 1944. As with Ultracast's wonderful tank crew set #35027, this figure could also be used to depict a Commonwealth tank commander on the Italian front.

This figure's stance depicts a commander standing with a pair of binoculars, about to bring them up to his eyes (or lower them from). He has a simple yet useful pose which has a multitude of uses and if needed he can be placed in a tank's hatch. His uniform is the typical "summer dress" tankers uniform as would be worn by Commonwealth troops in Normandy or in other temperate climates. I should note that this is a different figure from the full figure offered in set #35027.

As usual from Ultracast, the sculpting and molding quality of the figure is excellent. No air bubbles or mold shift were present in the casting. Only a minimal amount of light flash will need to be cleaned up. One nice aspect about Ultracast figures is the attention to detail which has been paid to sculpting the figures. It is easy to appreciate the level of research which has been used to correctly reproduce the uniforms.

As with the Tank crew set, this figure can be easily modified for use as a soldier from another nations army which sports a uniform similar to that of a Commonwealth troop. Once again thanks to Ultracast, a modeler's options are expanded.

I highly recommend this figure.