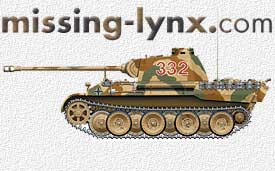 Osprey Warrior #26 - US Paratrooper 1941-45
John Prigent
Warrior 26, US Paratrooper 1941-45, by Carl Smith with colour plates by Mike Chappell. Osprey Military, ISBN1-85532-842-9. Price £9.99/US$16.95.

Here's a nice treat, a NEW military book from Osprey. Not to criticise their policy of republishing out-of-print books which gives newcomers to our hobby the chance to buy them, but a new one is always good to see! This one's about the US Airborne forces and covers their uniforms and equipment in splendid detail, including the gliderborne men as well as the parachute troops themselves.

The book starts with a six-page chronology from the Airborne's beginnings in 1928 to 1946, showing which units were doing what, where, then launches into 21 pages about recruitment, basic training, jump school and deployment overseas. Next come 10 pages describing uniforms, parachutes and equipment - very complete, even the 105mm pack howitzer is included, though the descriptions of weapons are of necessity quite short.

After this comes the combat section, 10 pages mainly about the ETO with some very interesting anecdotes from veterans - the author's father being just one of them. Mike Chappell's plates are as good as they come and show the uniforms, equipment and weapons both individually and on soldiers, and the photographs go even further toward giving a complete visual impression of Airborne forces' appearance in WW2.

This is a great reference book, especially if you're looking for something a bit "different" for a tank diorama - how about 101st Airborne beside a Sherman at Bastogne? Highly recommended.