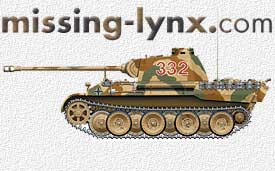 Wydawnictwo 4th Panzer Division 4 volume set (#87,97,102&112)
Andrew Dextras
Published in Poland, this popular series of books covers a huge variety of AFV topics, mainly from WWII. This latest series stems from a batch of photos recently discovered in Poland and features 4 volumes covering the 4th Panzer Division. #87 covers 1939-1943, #97 covers 1943-1944, #112 also covers 1943-44 and #102 covers 1944-1945.
Each volume (which are around 70 pages each) begins with approximately 20 pages of text describing the organisation and battle actions of the division during each time period. Most of this text is in Polish, but there is a small English section giving the reader a general synopsis of the Polish text. The books also feature 12 or so pages of excellent colour plates. Many of the colour plates feature subjects that don't usually get as much coverage (ie: Kfz. 17, BA-64, Mercedes and Opel trucks, a variety of half tracks-lots of 250 Alte, armoured cars) as well as the usual Panzer III, Panzer IV and Panther plates. Suffice to say if you're a Panther, Panzer IV or Marder II fan, you'll love these books.
The bulk of each book however is approximately 115 B&W photos (with English captions) featuring an incredible variety of tanks and support vehicles used by this division. Everything from Panzer IIs to Panthers, from Sdkfz 222 and 232 to Marder IIs and Luchs are featured in the 4 volumes. Some of the photos in the 2nd, 3rd and 4th volumes also show up in the recently released Concord volumes on the 4th Panzer Division, but the majority of them are original. There are also a good number of photos showing knocked out/captured Russian vehicles.
In summary, these books are a treasure trove of interesting modelling ideas and represent a very good value for the money.
Wydawnictwo books can be purchased from AirConnection.