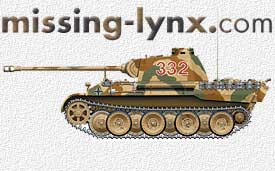 Aber 35070 Gun Shield for Panzerjager I (late)
Andrew Dextras
The latest Aber release in the continuing saga of the quest build the perfect Panzerjager I is this set featuring the gun shield for this tank destroyer. The set contains 2 frets with the main gun shild fret being made from nickel steel while the other fret is from Aber's usual brass. There is also a brass cast part for the gun mount and an acetate film for the radio.
Far from being just a gun shield set, this update also includes some parts for the driver's compartment, with the radio being a main component. The gun shield and related items are rather more complex than you would think so as usual Aber provides excellent instructions with very large, clear diagrams.
Aber also has released a set for the early style Panzerjager I gun shield as 35069 with the main difference being the 5 sided gun shield instead of the 7 sided late version. Aber recommends the nuts and Bolts book on the Panzerjager I when building this set and I strongly agree.
Highly recommended.