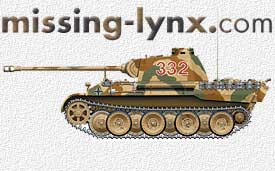 Aber 35073 Sdkfz 250/1 "NEU"
Andrew Dextras
Designed to fit the Dragon release, this photo etch set contains a large photo etch brass sheet as the main detailing set, a smaller brass sheet for engine screen and seat back details, a small photo etch nickel sheet for the MG shield and an acetate sheet for the instrument panel and radio.

The etching as in all Aber sets is superb. Instructions are very complete and are printed on 2 double sided 8-1/2" x 11" sheets. The majority of the detail parts are for the interior of the vehicle. The level of detail is astonishing and it seems that Aber sets are getting more complicated and better detailed with every new release. The etched details for the seat backs is spectacular and a huge improvement over the kit parts. Vision block holder detail is excellent and consists of approximately 15 parts each. Weapon racks, storage box, seat frames (lower) and transmission area details round off the interior. Exterior details include the standard Aber tool clamps, Notek base, width indicator bases and some suspension/drivetrain details.

For those of you who want to take the Sdkfz 250/1 further, Aber also manufacturers 3 more detail sets for this vehicle: Sdkfz 250 fenders, Sdkfz 250 stowage bins and Sdkfz 250 superstructure upper armour.

Highly recommended.

Aber's North American Importer is AirConnection.