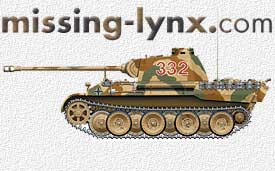 Aber 35075 Sdkfz 250/9 Neu 2cm Recon
Andrew Dextras
This Aber release is designed to fit Dragon's 250/9 2cm kit. The Dragon 250 series are some of the nicest kits ever released by this manufacturer, but like many kits today they can be improved with the aid of a photo etch set.
The contents of this Aber set include 2 large, 2 small brass sheets and one acetate film. The 6 page instruction sheets are very detailed and comprehensive as per usual Aber practice. The latest Aber sets seem to show the smaller, more complicated assemblies in greater exploded view drawings compared to the earlier Aber releases.
Many parts in this set are common to all 250 Neu variants. There is an incredible amount of detail in the driver's area including some transmission area details, seat backs, vision blocks and all the interior fittings related to this variant. The set continues with some exterior fittings that are common to the 250 Neu series.
At this point the /9 set takes off in it's own direction and begins to cover the exterior details unique to this type. The anti-grenade screens are beautifully done and fit atop a brass turret superstructure. Also included are plenty of details for the 2cm turret interior and the 2cm gun itself.
In summary, this is an excellent set as has come to be expected from Aber. Highly recommended.
The North American Aber distributor is AirConnection.