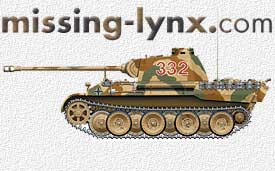 Aber 35096 5cm Pak 38

Andrew Dextras

This Aber release is designed for the Dragon Pak 38 5cm release. Far from being a small PE sheet with replacement gun shields like other manufacturers, this upgrade set is a comprehensive update to the Dragon kit. The set contents include a large brass sheet, 3 resin wheels (a first for Aber sets) and 3 pages of instructions.

The brass sheet is something to behold and will add a tremendous amount of finesse to the Dragon kit. The highlights of the brass sheet include new gunshields, lower plates with fittings and workable hinges as well as plenty of details to the carriage legs. In total, well over 125 brass parts can be added to the little AT gun. The replacement resin wheels are extremely well cast and frankly are a match for anything I've seen from the top resin kit manufacturers. The resin wheels and associated parts allow the modeller to build the gun in the standard towing position with the 3rd wheel mounted on top of the carriage or in what Aber refers to as the "changing fire position".

In summary, an excellent and comprehensive upgrade set for anyone interesting in building the ultimate model of this AT gun.

The North American Aber distributor is AirConnection.