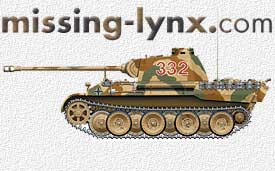 Aber 35100 Marder III Basic Set
Andrew Dextras
Those of you who have been waiting for Aber to release their detail sets for the Tamiya Marder III, your wait is over. Be careful what you wish for….I don't know anyone who would ever be sane enough to call this a "basic" set.
The set contains 2 large brass sheets and one small one containing the engine grille. The set begins with all manner of details for the inside of the fighting compartment including re-enforcing flanges for the upper hull armour, electrical junctions, periscope mounts, engine grille (and sliding cover), hinges for the driver/co-driver's hatches and a variety of other fittings.
The tour de force continues with parts to detail the gun shield as well as the gun itself. The remainder of the parts are for detailing the outside of the vehicle. The grouser stowage box has workable hinges as to be expected from Aber. The gun travel lock is almost completely rebuilt in brass. The set then finishes off with various tool fittings. One omission is the lids for the ammo bins, but these are provided in Aber's Marder III fender set (I would have preferred to see them in this set)
The final piece of brass madness is a template to be used with wire that is provided to scratchbuild your own basket, which fits to the rear of the fighting compartment. Better get handy with the soldering iron before you try this one.
In summary, exactly what we've come to expect from Aber. If you have the skills to use this set, the resulting model will be outstanding.
Highly recommended.