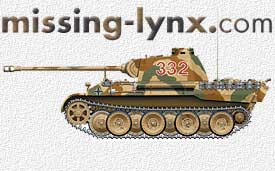 Aber 35103 Sd. Ah. 116 "Additional" Set
Andrew Dextras
Whereas Aber set 35102 contained hundreds of small details for the Tamiya kit, this set replaces many of the larger assemblies on the trailer. Comprised of 2 medium PE sheets, brass tubing, wire and resin tie rod ends, this set features 2 pages of well illustrated instructions. You will need them.
Compared to the "basic" set, this one is a lot less scary. Major parts include a complete superstructure for the "drivers" area, fenders, driver compartment tarp frame, windshield frame and all those nice resin tie rod ends and tubing for you to rebuild the many tie rods on the trailer. This allows you to make the wheels fully positionable with working steering rods (tubes fitted within larger diameter tubing) for both the front and rear bogies. Lots of work, but probably less fiddly than the hundreds of small parts in set #1?
More images of the set installed on Tamiya's kit can be seen here.
AirConnection Website