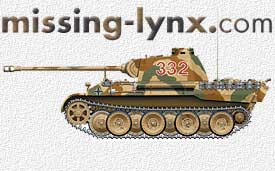 Aber 35112 "Hetzer" Early
Andrew Dextras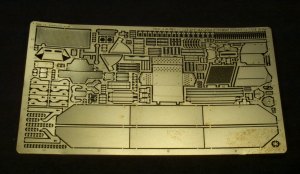 A bit of an unexpected release that wasn't on any release lists, this latest Aber set comes as a very pleasant surprise to German armour fans. Previously, the only options to early Hetzer fans have been the now out of production showmodelling set for the early version DML kit. Now Aber comes along with this very nice set designed for DML's kit, which is much more comprehensive than the old SM set.
The set itself is etch into a 3" x 5" brass sheet and contains pretty well every detail you'll need to add on an early Hetzer, plus a few more! Included are: side skirts and mounts, exhaust shield, perforated grouser box, engine intake screen, remote control MG shields and small details including spare track brackets, tool clamps and jack details.
Overall the quality is up to Aber's usual excellent level with perfect etching and very clear instructions.
Highly recommended.