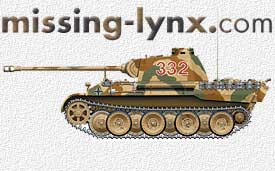 Armoured Brigade Models #ABM010 Tiger Mid Production Turret
Andrew Dextras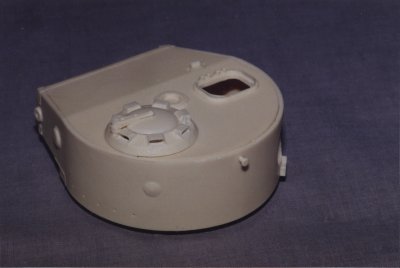 This update set is designed to replace the turret on the Tamiya mid-production Tiger I kit. The kit consists of 30 cleanly cast resin parts of which the main castings are the turret shell and roof. ABM provides a 2 page instruction sheet with parts map and some very detailed images of the kit construction.
The ABM turret correctly reproduces the asymmetrical turret shape of the real thing. The turret allows the modeller to complete a mid-production Tiger I built between June 1943 and February 1944. The turret comes complete with the smaller pistol port on the left side of the turret. If a January-February 1944 Tiger I is being modelled, then this pistol port should be sanded off as indicated in the instructions.
ABM's mid-production turret includes some refinements compared to their earlier release of the Tiger I late turret. The kit now includes an escape hatch with inner lock and turnbuckle detail, a commander's cupola hatch that includes a separately cast arm and some refinements to the turret frontal armour internal configuration. The addition of the separate commander's hatch and arm reallt enhances the look of this area. The commander's cupola detail is rounded off with 7 periscope heads.
With this latest release, ABM has shown that they are willing to incorporate refinements to their products based on customer feedback and details uncovered by new research.
Highly recommended to anyone building a mid-production Tiger I.
Armoured Brigade Models
PO Box 35163, Westgate P.O.
Ottawa, Ontario, Canada
K1Z 1A2
(613)224-6209
e-mail: acpabmsid@igs.net