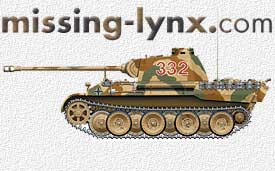 Armoured Brigade Models #ABM011 FAMO recovery Spade Conversion
Andrew Dextras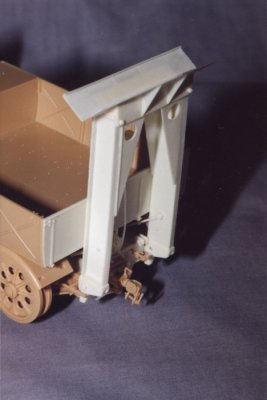 Hot on the heels of the Tamiya Famo release comes the first major conversion set for this vehicle. The kit consists of 30 resin parts very cleanly cast in ABM's usual light cream coloured resin. As has come to be expected from ABM, no airbubbles or warped parts were present in my sample. Instructions consist of seven (7) 8-1/2" x 11" pages with a parts map, detailed text and plentiful detailed photographs showing various stages on kit construction.
The main parts consist of the spade, spade frame and a replacement tailgate for the Tamiya kit. Construction looks to be very straightforward with the only modification necessary to the kit itself is a small rectangle to be cut into the cargo bed floor in order to pass the winch cable frame through the cargo bed. The remainder of the kit consists of various small parts needed to complete the conversion.
In summary, based on this first look this conversion set is of a very high quality and is an excellent value at only $20.00 US.
Highly recommended.
Armoured Brigade Models
PO Box 35163, Westgate P.O.
Ottawa, Ontario, Canada
K1Z 1A2
(613)224-6209
e-mail: acpabmsid@igs.net