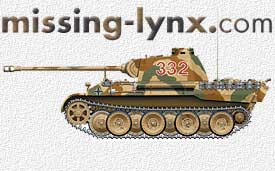 Friulmodel ATL-50 Sdkfz 250 track set

Andrew Dextras

This track set is one of Friulmodel's latest sets which is assembled using the "pinned" method. This system is significantly superior to the previous system used by Friul in that there is no chance of the links stretching after assembly. Very cleanly cast in white metal, this set contains enough links (90) to model an Sdkfz 250 series vehicle or an Sdkfz 10 1ton Demag ½ track plus 2 drive sprockets. This is a timely release, because although the tracks in the Dragon Sdkfz 250 kits are quite nice, the ones in the Italeri Demag with Flak 38 are not up to modern standards. The addition of this track set will really add to the Italeri kit and would also be a good addition to one of the Tamiya 250 kits as well.

The best news about the latest Friul track sets is the price. Production has been moved to Hungary and the lower labor costs have resulted in a $27.00 US list price. This is a significant cost savings and is very welcome at a time when many kit manufacturers are raising their prices.

Friulmodel tracks North American distributor is Chesapeake Model Designs.