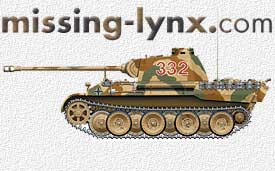 Chronos Videos #36 & 37 : Fallschirmjaeger - The Green Devils

Peter Brown

Fallschirmjaeger - The Green Devils 1933-1941 and 1942-1945 VHS videos codes CHR036 and CHR037 from Chronos. UK price £14.95 each. Available through Chronos UK, Studio J401, Tower Bridge Complex, 100 Clements Road, London, SE16 4DG, England. Email chronos@callnetuk.com. UK VHS format, price £14.95 each plus postage as appropriate. American NTSC format should be available from Squadron Mail Order, 1115 Crowley Drive, Carrollton, Texas 75011-5010 (phone (092) 242-8663, fax (972) 232-3775, email mailorder@squadron.com) at $29.98 plus postage $4.75

More coverage of German WW2 military subjects from Chronos following their usual format of original archive film from official newsreel footage and other sources, with an informative voice-over. This is a two-part set of the Fallschirmjaeger paratroop arm from its origins to the end. While the various gliders and aircraft such as the tri-motor Ju52 used are shown throughout both tapes, these have their own detailed coverage in Chronos' Luftwaffe series tape CHR022 which also briefly deals with the Fallschirmjaeger though in far less detail than told here.

The story divides naturally into two with the first part dealing with the airborne period. Fallschirmjaeger were formed as part of the Luftwaffe after Russian exercises with paratroops in the 1930s had shown their potential to German representatives. Film shows the then-new units in training, illustrating distinctive helmet, jump smock and knee pads and the method of parachuting which did not allow the jumper to control their decent. In-action footage covers the first actions in Norway which saw mixed results followed by the very successful glider-borne assault on the Belgian fortress of Eben-Emael. This section draws heavily on the original propaganda film account. The equally important though less spectacular actions capturing bridges ahead of advancing ground forces are also covered.

Final airborne actions are recounted using film of the Greek campaign which includes good footage showing the loading of equipment carrying containers, and the build up to and actions during the invasion and capture of the island of Crete. While this was the high-point of the arm, it was a costly operation in men and aircraft and from then on apart from a few minor actions German paratroopers were to see action on the ground. Although the first tape is dated to end to 1941, it runs on after then to cover those units which fought in North Africa including the withdrawal after El Alamein as well as early winter actions in Russia.

Ground operations form the basis of the second compilation of film although there is a bonus in the form of rare colour film of parachute training in southern France. Mainstream coverage starts in Sicily with the use of gliders for landing reinforcements, then through the evacuation of Sicily and operations to take over Italian bases and Rome itself when the Italians sued for peace. Resulting from the latter was the action to rescue Mussolini which is shown using some remarkable film. More conventional operations include fighting at Cassino which is shown in some detail as is fighting to contain the landings at Anzio. Fallschirmjaeger are then shown in action as they oppose the D Day landings, including film of an attack on an American Sherman using a Panzerschreck and another sequence showing captured American paratroops.

More anti-tank action on both Western and Eastern front show the Green Devils fighting alongside army units and even Sturmgeshutz against Sherman and Russian IS and T-34 tanks. One unusual role was recorded with them using boats in flooded countryside in Holland in the 1944-45 winter. Classic shots from the final months include the well-known scenes mounted on Tiger II during the Ardennes fighting. Actions by large units were now a thing of the past, though small formed groups fought to the bitter end. During the many sequences shown, the evolution of uniforms and equipment can be followed with film of specialist equipment like recoilless guns, FG42 rifle and Kettenkrad developed for the Fallschirmjaeger.

Running times for the tapes are quoted as 60 minutes but time to just over 50 and 54 minutes respectively. One poor point is the cover paintings which are nowhere near as good as the tape's content warrant. Apart from these two matters, both tapes are up to the usual high standard of the series and should be welcomed by anyone interested in airborne forces in general and the German one in particular.