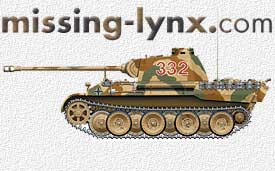 Cromwell Models CK100 8.8cm FlaK 41
Andrew Dextras
Cromwell Models comes to the rescue with this new release of the long awaited Flak 41 AA gun. Designed as a high velocity successor to the Flak 36/37, this long barrel monster packed a horrifically lethal punch, essentially similar to the King Tiger's 8.8cm KwK 43 L/71.
Cromwell's kit consists of crisply cast resin parts and a nice (long!) turned aluminum barrel. Cromwell has thoughtfully cast the main cruciform base with a metal rod inside it to prevent warpage. A nice touch. The distinctive folding side shields of the "41" have been faithfully reproduced and can be modeled in the open or closed position. The complete gun itself can be modeled in the firing position as well as traveling position. The carriage is not included, I'm not 100% sure if you can simply use the Tamiya Flak 36 carriage and adapt this to the Flak 41 – maybe someone can clarify this point on the discussion groups? The breech and surrounding detail is excellent and very complete. There is a great deal of finesse in this area with some very fine details.
Although there are a great number of parts in the kit, cleanup is reasonable as Cromwell has only used large runners on parts which needed plenty of support when casting. Instructions in my kit were pre-production and therefore not representative of production version, but were clear and also included some photocopies of detail images of the real thing. No doubt this kit will spawn a few new kits like the 8.8cm Flak Sonderfahrgestell and prototype Panther mounting the "41".
Highly recommended.