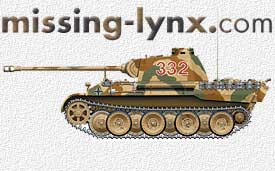 DML #9008 Stug III Ausf. B
John Gray
I think I got a little spoiled building Tamiya's recent StuGIIIG and Panzer IIIL, so I approached this 'older' Dragon kit with a bit of a bias. That said, I was very pleased upon opening the box and seeing not only a level of detail very nearly on par with Tamiya's, but also individual track links and very nice PE. Right out of the gates, this makes this kit an excellent value and on the track issue specifically, better than Tamiya. Now that I've praised DML's tracks, it seems ironic that I didn't even use them on this kit, but instead used a vinyl set from Tamiya's aforementioned PzIII!
I deliberated over buying Eduard or Aber's PE set for this kit, but opted instead to use the remains of an Eduard PzIIIJ fret that still had a lot of pieces left on it.... Well then - let's grab our wingnuts and get started, shall we??!
Construction
Although I usually set aside roadwheels for cleanup later in the sequence (I hate cleaning up and painting roadwheels!!), I decided to follow the instructions this time and did all this near the beginning. Actually, the roadwheels on this kit had their sprue attachment points on the edges of the rubber portion, making cleanup quicker than normal. Compared with DML's Jagdtiger however, I found the attachment points on this kit a little heavy.
A welcome sight for those who build dioramas will be the separate torsion arms, and they are lovely - if you wish to have your StuG sit level, the fit is perfect with no 'wobblies'. Something to watch for is the idler mounts - while very accurate, this area is tricky and can affect the sit of the tracks later if not installed correctly. I glued on all the suspension components (watch for knock-out marks on the idler spokes), setting aside the roadwheels to be painted/weathered separately.
After installing the hull rear (those who like heavily rusted mufflers - and don't mind covering up that nice detail! - may want to leave these off for painting), it's on to the tracks. Again, I chose to use the glueable vinyl ones from Tamiya's PzIIIL, so I moved on to the upper hull. Normally though, I would install link-to-link tracks as instructed, painting the vehicle with them on.
Before adding the main hull top, you must assemble the gun trunion but I highly recommend dispensing with part C12 and freezing this in place. This will rid you of the sideways movement of the gun, which later proved to be an annoyance for me. Also note that once part C22 (slanted rear of fighting comparment) is installed, you may need some filler as the fit is loose. Also before leaving Step 5, a tip: when adding C27 (periscope mount), drill its two holes larger - when adding the periscope later, I had a hell of a time getting it in to either of the holes. In Step 6 I sanded the knock-out marks inside the commanders hatches, adding a scratchbuilt locking mechanism on the front, and a thin strip lip to the rear. Let me mention here that for the detailing of this kit, in particular the tool layout, Achtung Panzer No.5 was invaluable - if you like StuG's (my personal fave), I can't recommend it highly enough.
Before moving to the fenders (one of this kit's highlights), here are a few more hull notes:
- added PE lifting hooks to rear deck
- added MK wingnuts to the tow cable brackets on the engine deck
- ran fine solder from the siren, Notek light, and width indicators to the armoured headlights
- vertical handles on the fighting compartment sides should be replaced with fine strip (brass?), as this is more accurate (see Achtung Panzer)
- added a tiny wire retaining loop to the underside of the gun recuperator housing. This held a strap which held the barrel cap.
- those who fear contest judges with dental mirrors (?) will want to add the smoke dischargers to the underside of the rear hull rack
Now it was onto the fenders, and I must say after about 20 minutes of fiddling and cursing, you are best to leave off the bulk of the tools, etc. until after the fenders are attached to the hull. Inevitably you will break things off (I did!!), as installing these is tricky - this is the concession we make for accuracy, as these fenders mount just like the real thing. Anyhow, the following comments:
- added a brass strip guard for one of the width indicators
- added tool clasps from strips of wine bottle lead (this turned to be a highly accurate alternative to PE)
- added wire clasps to the tool box
- threw out the jack (a very disappointing part of this kit), replacing with the early model from Tamiya On-Vehicle-Equipment set - moved the wingnuts to the front of the brackets
- detailed the gun cleaning rod rack with brass strip and MK wingnuts
- added a fine wire to the rear taillight
- replaced the left rear mudflap with a PE one, showing it folded up
Painting and Weathering
After much weeping and gnashing of teeth during the painting of my last 6-8 kits, I think I have found a system that works well for me. After buying Greenland's Panzer Modelling Masterclass, I became a total pastel convert. This is not a bad thing, as the subtlety you can achieve with chalks is amazing - it's just that you can't get into the recesses of really fine detail. So I bought some oil paints (only four colours initially: Black, White, Yellow Ochre and Burnt Umber) and after success with them on Italeri's PanzerIVG, used them for both washes and drybrushing on this kit. (One important note on pastels: they are very effective at toning down excessive drybrushing, and I do use them extensively when this occurs).
The superstructure was airbrushed with Tamiya XF63 German Grey, and the lower hull with a Flat Earth/Black mixture, again with acrylics. Once this dried overnight, I washed with Black oils, adding just a hint of the Burnt Umber - I was pleased that on the Panzer Grey finish, no touch-up of the wash was required. (On Dark Yellow, I need to go back and brush any 'filmy' areas with a dry, clean sable, leaving the wash in recesses only.) While waiting for this to dry I sprayed all my roadwheels - mounted to strip of double-stick tape - with Flat Black. I went back later using a drafting template, and sprayed the centres with dark earth, leaving a hint of black around the rims.
I painted the tool handles with a red-brown acrylic, hand-painted the Balkenkreuz and vehicle numbers in white, then began drybrushing. For any of you not using oils for this, I urge you to dive right in! You could say I was intimidated by the thought of introducing another medium to my weathering process, but drybrushing with oils has almost 'revolutionized' my finishing. As long as you're always careful to remove all excess from the brush before beginning, you can get a very subtle effect - I used a Yellow Ochre/White mixture on the lower hull and suspension, then a mid-grey on the rest. I was very happy with the result, so only lightened the mix once, going back to just a few areas with a very light grey, including the rubber on the roadwheels and return rollers. Finally, I drybrushed tools, towing hooks, etc. with Polly S Aluminum.
I mounted the vinyl tracks (which had been sprayed with the same dark earth as the lower hull, and drybrushed silver), then added the roadwheels last. A few streaks with brown and black pastels finished the job!!
Conclusion
I must say that despite this kits' couple of shortcomings and my more favourable comments on Tamiya kits, I loved the way this StuG turned out! I think DML has really captured the look of this early StuG and I can't wait to get my hands on their Ausf.A, especially with its hollowed-horned 36cm tracks! My advice if you haven't built this kit yet? Life is short - BUY IT TODAY!!
References
Sturmgeschutz III in Action, Squadron Signal Publications
A good basic reference, and very affordable. Covers the major changes to each Ausf., including B.
Actung Panzer No.5, Dai Nippon Kaiga
The ultimate 'Detail Freaks' guide to the StuG. Also includes StuGIV and SiG33. Extensive coverage of Ausf.A's and B's, including dozens of pages of surviving vehicles, loads of colour interior photos, and four pages of detailed line drawings of every tool, bracket and fitting on the StuG's!!
Military Modelling Manual (Special Issue No.6), Hobby Japan
Although all text is in Japanese, a picture speaks a thousand words! Several excellent dioramas, some featuring StuG's.
Military Miniatures in Review Vol.2 No.1, Ampersand Publishing
A super review - also found in the 'MMiR: The Early Years' special issue - very complete, with great reference on PE choices, etc.
Tamiya Model Magazine June/July 1995, Nexus Special Interests
Only one page, part of a longer review of DML's Ausf.F, but great photos and a quick article. While armours appears only occasionally in this magazine, I feel it has the best photos of any of the modelling mags.