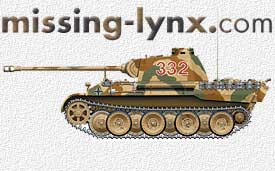 Eduard #35308 Pak 38 5cm
Frank De Sisto
EDUARD
35 308 5cm Pak 38, DML, $19.99. Contains: one 2.75 x 4 and one 2.5 x 2.75 inch fret. Two pages of instructions in 16 steps.
This set should prove to be easily handled by someone relatively new to the use of photo etch parts.
Step 1: starts off with probably the most complex feature of the set, the gun shields and the associated moving flaps. You'll need to remove bolt detail from the DML kit parts and bend the etch shields into their rounded shape.
Steps 2, 3 & 4: details the gun carriage.
Step 5: gives four rings with bolts to detail the kit wheel rims.
Steps 6 & 7: details and replaces the lower carriage shields and the fold-up panel.
Steps 8, 9 & 10: provides bits to detail the trails.
Steps 11 through 14: gives details for one of the three containers on the shields and completely replaces the two others.
Steps 15 & 16: details the gun tube and mount.

Highly recommended, skill level: basic. Value for money: good.