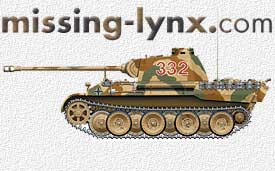 Eduard #35323 Sdkfz 232 (8 rad)
Frank De Sisto
EDUARD
35 323 Sdkfz. 232 (8Rad), Tamiya $22.99. Contains: two 2.75 x 4.75, two 2.75 x 2.75 inch frets and one 1.75 x 3.75 inch flexible mask sheet. Four pages of instructions in 26 steps.
This set will replace the previous set from Eduard that was designed for this "oldie but goodie" from Tamiya. It also gives excellent value as it contains not only flexible masks for national insignia, but etch masks for several German units plus Tac signs.
Step 1: provides either screens or blackout sliits for the front head lamps.
Steps 2 through 5: gives hinge and latch detail for various hatches and doors.
Steps 6, 7 & 8: provides hinges and rain guards for all view ports, plus superstructure lifting brackets.
Steps 9 & 10: provides the typical tool clamps and brackets.
Step 11: replaces hatch and turret splash guards.
Step 12: replaces engine deck cooling slats.
Step 13 through 16: provides tool box details and mounting brackets for the jack and fire extinguishers.
Step 17: details the horn.
Step 18: provides a new part to connect the front and rear wheel wells.
Step 19: provides new parts to rebuild what I assume are wheel chocks and their stowage brackets and straps.
Step 20: completely replaces the spaced armor on the hull front.
Step 21: details the turret hatches and view ports.
Step 22: shows placement of previously constructed units plus. Also provides new exhaust shrouds, mud flaps, turn signals and tail lights.
Step 23: replaces the Jerry can mounts.
Step 24: is for the front mud flaps, rear view mirror and a command pennant holder.
Step 25: shows possible positions for the etched unit and Tac markings masks.
Step 26: shows the procedure to be used when applying the flexible masks for the three different styles of national insignia.

Highly recommended, skill level: basic. Value for money: excellent.