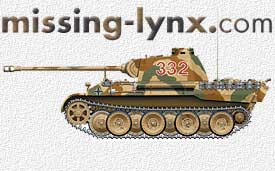 Elephant Model Accessories

Cookie Sewell

Accessory Review: Elefant Model Accessories 1/35 scale Armor Accessories:

No. 35.305 128mm Pak 44 L/55 for Jagdtiger Henschel - Dragon/Revell

No. 35.307 88mm Flak 36/37 for Tamiya kit

No. 35.370 105mm StuH 42 L/28 for Tamiya StuG III G

No. 35.384 75mm KwK 42 L/70 for Italeri Panther D

No. 35.405 Rauchgranatwehfer Nbk 39

No. 35.422 German Clasps (etched brass)

No. 35.435 Chain No. 3 (20 cm length)

No. 35.453 German Mudguard Poles for Panzerwehfer 42

No. 35.457 Decals for Waffen SS Stahlhelm

No. 35.467 German horns (late type)

Advantages: New line of accessories from the Czech Republic, very nice and handy selection

Disadvantages: Marketing just beginning in US and Canada

Rating: Highly Recommended

Recommendation: For German armor modelers with more subjects to follow

One of the great problems in the modern modeling is getting a product, after first finding out if a suitable product exists to meet one's needs. A new manufacturer of armor accessories is now appearing in the West, and while their initial offerings are of German subjects, the manufacturer and importer are promising to broaden the range to other countries and subjects as the product line takes hold.

Elefant Model Accessories are produced in the Czech Republic and cover a wide range of materials and items. The subjects submitted for review are in turned aluminum, cast white metal, etched brass, and waterslide decals, which is a pretty comprehensive line of items. Thumbnails of each item submitted follow below:

No. 35.305 - turned aluminum barrel for DML(Dragon, Italeri, Revell) series Henschel Jagdtiger kits

No. 35.370 - turned aluminum barrel, cast white metal two-part muzzle brake, etched brass and turned aluminum barrel collar and washer

No. 35.384 - turned aluminum barrel with cast white metal mantelet, two-part muzzle brake, etched brass and turned aluminum barrel collar and washer

No. 35.307 - turned aluminum barrel tip for the Tamiya 88 kit

No. 35.405 - six grenade launcher barrels in aluminum with six munitions in white metal

No. 35.422 - 18 etched brass German tie-down clasps with hooks and keepers (three parts per clasp)

No. 35.435 - eight inches (20 cm) of moderately sized (approximately 2mm per link) brass chain

No. 35.453 -one pair of etched white metal fender marker poles

No. 35.457 - ten pairs of swastika and SS rune decals for helmet markings, all dead on register.

No. 35.467 - five nicely cast white metal German horns

Overall, the parts appear to be clean and neat, and the inclusion of the barrel collars and washers in the muzzle brake equipped gun barrels is a nice touch. Ditto the inclusion of separate munitions with the smoke grenade launcher barrels, which permits the modeler to add a "combat veteran" look to a Tiger I vice the empty or full options of the kits.

The address of the parent company is Elefant Corporation Ltd., Gen. R. Stefanika 12, 750 02 Prerov, Czech Republic, telephone 420/641/20 91 75. In the US and Canada, the importer is Tikka Enterprises, 89 Gloria Avenue Lower Sackville, Nova Scotia B4E 1X2 Canada. They also have a website at http://www.tikkaenterprises.ns.ca which lists the latest prices for each item and the full range of accessories.

Thanks to Rick Young of Tikka Enterprises for the review samples.