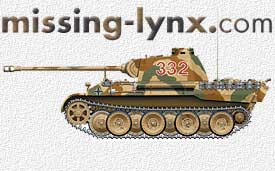 Euromodelismo Tanks in Russia (I)
| | |
| --- | --- |
| Reviewed by | |
Here it is !!

After some delay and first shown during last June's (2000) Le Mondial contest at Paris, Spanish modelling magazine "Euromodelismo" has just released their new "step by step" series, published in Spanish, English and French.

This is the first issue devoted to building and painting various panzers used in Russia between 1941 and 1942. From the Pz. I to the Pz. IV F-2. Some german armour fans will note the absence of any Tiger model.

Six examples are built and described using 1/35th scale kits from several manufacturers together with resin and metal after market parts. It is great to see how those old kits, that now are overrunned by lastest industry releases, are still superb models when assembled and painted by the authors.

The long awaited first Euromodelismo armour monograph
This tittle starts with a small but very interesting introduction about german armour between 1941 and 1942. Not only describing how the cammo schemes were but how the paint was applied and other environmental factors that could have influence on the appearance of these vehicles.

Also included are some plates focused on both cammouflage patterns and tactical symbols used by the german armored forces.

An appendix covering the german air recce symbols is also included.

Finished Pz. IV Ausf. E. Step by step painting procedures are clearly described
The assembly and changes made to the basic kits are effectively covered by the excellent photographs taken of the assembled models.

A complete related list of main detailing work and aftermarket items are included for every model.

The assembly stage of the Pz. III Ausf. H. shown at the monograph frontcover
The text in each model section covered is used mainly to describe step by step the paint work involved.

This is backed up in most of the articles by colour drawings showing the progress and final result after each stage. We found it easy to be follow by any intermediate modeller.

Paint references are given for both Tamiya and Vallejo acrylics. This is complete with paint mixing percentages and even airbrush pressure used !!

A interesting chapter about how to paint AFV tracks and accessories completes this excellent book.

Highly recommended both german panzer enthusiasts or general armour modellers too.

We look forward the next step by step armour tittle from Euromodelismo.

Every model is featured with a beautiful composite image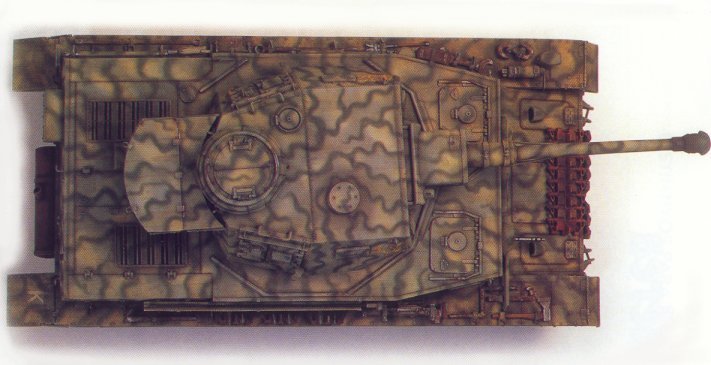 A surprising Pz. IV Ausf. F-2. The camo scheme was painted using Luftwaffe grey as the base colour.
Euromodelismo Tanks in Russia (I) Buyers Guide
Tittle
EuroModelismo Monograph
Armour in Russia (I)
Authors
Carlos de Diego Vaquerizo
Cristobal Vergara Duran
Julio C. Cabos Gomez
Description
A wide and detailed related overview of german armour in Russia during the 1941/42 period.
Contents
Short introduction about paint and camouflage of german armour during this period.

6 step by step chapters covering german armour as follows:

Pz.Kpfw,. I Ausf. B - 10 Pz. Div.
Pz.Kpfw,. II Ausf. F- 7 Pz. Div.
Pz.Kpfw,. III Ausf. H - 3 Pz. Div.
Pz.Kpfw,. IV Ausf. E - 6 Pz. Div.
Pz.Kpfw,. IV Ausf. F-1 - 5 Pz. Div.
Pz.Kpfw,. IV Ausf. F-2 - 14 Pz. Div.

1 chapter oriented to how to paint both AFV tracks and accessories.

1 apendix covering german air recconnaissance symbols

Format
21,5 x 28 cm. Softcover. 64 pages
Over 200 modelling pictures and 6 pages with excellent plates covering both cammo patterns and tactical signs
Full colour, printed on high quality glossy paper.
Edited by
Accion Press S.A.
Ezequiel Solana 16
28017 - Madrid - S P A I N
Tel.- +34 913 675 708
Fax.- +34 914 086 135
Price
2.200 Spanish Pesetas - 13,2 Euros
Other
Accion Press accepts both overseas orders and most common payment methods.