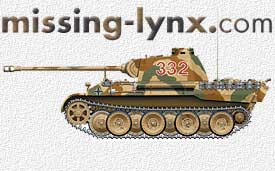 Italeri #217 Panzer IV F1/F2/G
John Gray
Remember the 'good old days' (OK, maybe the days are a lot better NOW for armour fanatics!!), when Tamiya was prolific but Italeri had the upper hand in detail? While working on Tamiya's Mid-Production Tiger I and spending about $80 Cdn for the kit plus PE, I decided my next project would be to get the most from a cheap kit, and chose Italeri's F1/F2/G as my guinea pig! This project, plus Tamiya's PzIV On-Vehicle Equipment Set and a set of DML's Early Model PzIII/IV tracks, came to about $35 Cdn.
Now the question was, could I make this into an Ausf .G that I could be proud of - remember I'd been by spoiled by recent Tamiya kits! While this kit falls short by today's standards, it still builds into a handsome model.....
Construction
After recent projects by DML and Tamiya, I was pretty disappointed to see Italeri's instruction sheet for this kit - the drawings are all poor, parts placement in some cases is confusing, and some steps have you adding dozens of pieces seemingly all at once!! Don't let this worry you however - the thing that will slow you down more, even if you're familiar with the components of a Panzer IV kit, is that there is no part numbers on the sprues! Instead, the instructions show crude drawings (boy, I'm pretty hard on these guys, eh?) of each sprue, showing number and locations - some modellers like this way better, but I am not among them!
Once I was all cried out, I reviewed all my references, making comprehensive notes in the margin of the instructions. I HIGHLY RECOMMEND THIS before starting construction, as it will not only save major headaches later in the process, but it helps you to remember additions/changes you wish to make to the kit. Also, because you have 3 versions to choose from with this model, planning comes in extra handy to ensure you use the correct parts for the version you select!
I followed the instructions pretty closely, but deviated on the following points. As the assembly process is a little confusing in places, I will describe these in point form:
*When adding the roadwheels, I glued only the rear wheel halves onto the torsion arms. That way I could paint/weather the outer wheels separately, but still leave a 'guide' for the individual links I was using.
*Applied liquid cement generously to the muffler, texturing with a stiff brush.
*Drilled a small sighting hole in the co-driver's MG ballmount
*Added a PE latch to the turret stowage bin.
*Added a locking handle (an extra from Tamiya's Panther G kit) to the commanders right hatch
*Used Tamiya hatch stops on the turret sides.
*Used Eduard PE smoke discharger mounts on the front turret sides, discharger tubes from Tamiya's StuG
*Replaced horrible kit tracks with DML individual links, creating a pronounced sag.
*Added bolt to top of muzzle brake attachment point
*Replaced the following tools, etc. mainly from Tamiya's On-Vehicle Equipment Set:
- jack and brackets, crow bars, shovel, starter crank, axe, Bosch light, Notek light, tow shackles, extinguisher, wire
cutters, taillight, spare track, front tow points
- all tools had clasps added from strips of lead foil
- jack block detailed with PE strap/clasp
- actually, THROW OUT all of the Italeri tools!!
Painting and Weathering
I'd like to mention something here that has really helped me with painting and weathering, and it's not a new airbrush or set of pastels. I made myself a sort of handle for holding kits while I paint them, using simply an 8x3x1" (approx.) scrap of wood. I countersunk a screw from underneath, which then protrudes about 1.5" out of the top of the piece. When I get to the painting stage, I simply drill a hole (slightly smaller than the screw diameter) in the bottom of the kit - I hope this doesn't make anyone squeamish! - then screw the 'handle' into the bottom of the kit. Now I don't need to touch the model at all, which is important not only for painting, but also for the application of pastels, when touching your work can be disasterous!
Before spraying, I quickly applied some "mud" (Squadron Green Putty, in this case) to the lower hull - some may want to add static grass to the mix, but I skipped this here.
I airbrushed the kit (remember, outer roadwheel halves still to be added) with Tamiya acrylic Dark Yellow XF-60, then the lower hull - Tamiya acrylics dry very fast - with a dark earth shade.
I let this sit for a few hours (overnight is better), then applied Verlinden dry transfers for the turret numbers (small, black only) and handpainted SS Kursk insignia. In case it doesn't seem obvious, always paint the hull and turret separately.... One last painting step was to carefully airbrush the muzzle brake (the jury is still out on the accuracy of this) and smoke discharger tubes with a sooty black.
After a day or two, I came back and applied an oil paint wash of Black/Burnt Umber to the entire kit (including tracks). On a Dunkelgelb scheme, it's good to come back in a few hours to check how this looks on large, flat areas - I find sometimes I get a 'cloudy' effect. If you wish, you can blend with a dry, flat sable brush, ensuring the wash stays only in the recesses. For those who avoid using washes, I can tell you they are dead simple to apply, and gives the added advantage (besides defining fine detail that CANNOT be attained with chalks) creating a 'satin' finish to the model. I must agree with Tony Greenland on this - a totally matte tank looks unrealistic.
You'll want to set aside the model at this point for a day or two, as oils can take a long time to fully dry. When I came back to it, I painted all the tools, added the jack (I'd left it and its brackets aside to paint and weather separately), and painted/weathered the mufflers. Now drybrushing can begin, and for this I also use oils. All I have are four colours so far: White, Black, Yellow Ochre and Burnt Umber, and that's all I've needed so far. I mix Yellow Ochre/White for drybrushing the lower hull/suspension, and then lighten it for the upper hull/turret. Because oils blend so well, mistakes are less likely - and perhaps the biggest plus of drybrushing with oils: you can continue with the same brush for quite a long time! When I drybrushed with acrylics, you'd have a bone-dry, crusty brush in minutes....
My last weathering steps are drybrushing the roadwheel rubber, muzzle brake and smoke dischargers with grey - then drybrushing sprocket teeth, tracks, tools, etc. with silver - then apply a few subtle streaks with pastels. While I have cut down my pastel use considerably, I must say that they are especially useful for toning down drybrushing that has gone 'too far'. I find that excessive drybrushing on the lower hull/suspension, for example, leaves a satin finish which I feel is inappropriate for that part of the AFV - chalks then give me the chance to go back and correct this.
Conclusion
As I said at the opening, this is no Tamiya or even Dragon kit, but I must say I enjoyed it a lot, it looks like an Ausf.G, and it was cheap!! With some notable exceptions (let's not go there!), I don't think you can go wrong purchasing Italeri - they're still the best value for the dollar out there.
References
SS Armor, Squadron Signal Publications
A good reference for paint schemes, organization, combat theatres, etc. Not much specific info. on PanzerIVG, but some good photos, several w/o schurzen, as I have built mine.
Deutsche Panzer, Uwe Feist
An older book, but handy guide to all common types of German armour. Good section in back showing close-ups of each suspension type, PzI through King Tiger.
Achtung Panzer Vol.1 & 3, Dai Nippon Kaiga
Two versions of the excellent AP series, these ones specific to the Panzer IV. Every last fitting is shown in detail!! Probably the ultimate PzIV reference.....
Panzer IV in Action, Squadron Signal Publications
Long on general pics and descriptions, short on detail. However, the price is right, around $10. A good starting point, esp. for paint schemes, markings, etc.