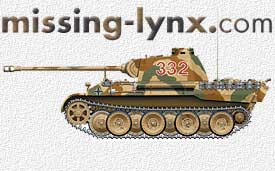 JJ Fedorowicz Combat History of Schwere Panzer Abteilung 508
Andrew Dextras
Published in the standard JJF 9" x 12" format, and featuring 188 pages, this latest title from the powerhouse Canadian publishing firm follows in the footsteps of their recent volume on sPzAbt 503. Although slightly thinner than the 503 book, this volume features some excellent information and great images.
The book's text is as is the case with the 503 tome, a recollection of the unit's veterans. This gives the readers an insight of what it was like to serve in one of the elite units of the German army. The 199 photographs are simply outstanding with most of them being previously unpublished. The amount of possible modelling subjects is staggering and are all represented by very clear photos. The image quality is much better than the 503 book. Also included are 10 pages of colour plates from Jean Restayn and 6 pages of organization charts.
The text itself is very well organised and is broken down into section on the HQ company, recon platoon, Flak company, the 3 tiger companies of 508, Sondereinheit Meyer and the maintenance company. The text itself is very easy to read, both historically interesting and entertaining.
With a large portion of the book covering the Italian campaign, this book would be essential reading for anyone interested in this campaign. Overall a very good value considering the quality of the images and the insight provided by the text.
Highly recommended.