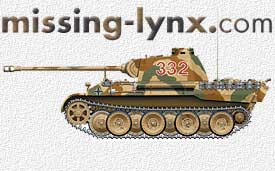 JJ Fedorowicz Brummbar Part 1
Andrew Dextras
In a new series, and a new format for JJF, this 90 page book covers the early version of this 15cm Sturmpanzer. Coverage begins with textual description of the vehicle including allocation to Sturmpanzer Abt. 216 featuring 2 organisational charts.
The book then continues with 56 action photos showing the early version in different settings. Coverage then continues with 10 pages of detail photos showing the early Brummbar at Kubinka. The book then concludes with colours plates and CAD line drawings by the author W. Trojca.
Overall, a welcome book covering a vehicle which hasnít been covered in enormous detail before, the next volumes covering mid and late production vehicles will be of particular interest to anyone building the older Tamiya mid version or DMLís late kit.
JJF Website
†