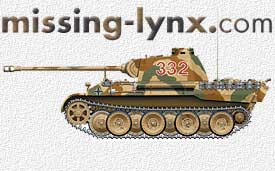 K59 Marder II D Turret Replacement Detail Set
Andrew Dextras
When a new aftermarket company begins releasing kits on the marketplace, there is usually a learning curve as the new company refines its production techniques and improves its quality over time. Well, that doesn't seem to be the case with this new manufacturer from Hong Kong. With their first release K59, have hit the bullseye.
Packaged in a sturdy box and containing approximately 50 resin parts, a turned aluminum barrel and a small sheet of Aber photo etch, the quality of this upgrade set really took me by surprise. To say that the casting quality is exceptional would be an understatement. I would rate the resin castings at least as high as CMD and ABM. The parts are cast into small runners which will make part removal very easy. Instructions are very comprehensive and consist of 2 full double sided pages and a detailed parts breakdown. Assembly is broken down into sections and are very clear and easy to follow. Each section includes sketches as well as photographs of the completed assembly.
The kit itself is composed of the elements necessary to superdetail the "turret" of the Marder IID. In other words: the gun (including a nice turned aluminum barrel and resin muzzle break), gun cradle, sights, gun shield, gun mount and periscopes. Please refer to the above image for a better idea. The level of detail compared to the Alan parts is an eye opener to say the least.
Overall, although a bit on the pricey side, you get what you pay for and this set is in a league by itself compared to most resin conversions/updates on the market and an immense improvement over the utterly atrocious New Connections Marder IID update.
Very highly recommended.
Contact information: K59 email