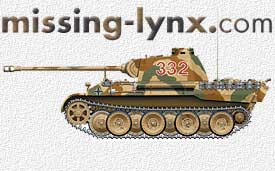 Kagero Photosniper 10 - Sturmtiger
Andrew Dextras
Comprising 50 pages and published in bilingual Polish-English, this latest in the Photosniper series covers the relatively rare Sturmtiger.
The first 8 pages cover developmental and combat history of the Sturmtiger including some good period photos. The next 24 pages are a real treat with plenty of full colour detail photos of the Sturmtiger preserved at Sinsheim. These will prove especially valuable to modellers. The next 5 pages cover the Tamiya model with some black and white photos of a model built out of the box. This section is less useful as no corrections have been made to the model. There are colour photos of this model on the inside of the back cover. The final 7 pages are multiple view (including perspective views) CAD drawings of the Sturmtiger including various detail drawings of various stowage and suspension components. Also included is a small sheet of PE made by Aber. Unfortunately I couldn't find any instructions for this PE sheet so it remains a mystery as how to use it!
Overall a handy little book for anyone looking for a bit of history and some good detail images of the Sturmtiger. If I could make any sort of suggestion for improvement, I would prefer more detail images and less pictures of the OOTB model.