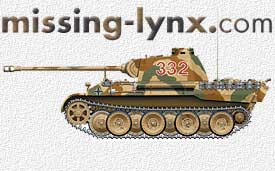 Moskit German Armour Exhausts
Andrew Dextras
This small Russian firm produces one of the most innovative armour detailing parts I've ever seen. The exhausts are designed to replace the chunky and oversized kit exhausts and feature incredibly thin sidewalls. The exhausts can be bent and damaged in realistic ways that plastic exhausts could never achieve. Some exhausts (like the Tiger II/Jagdtiger) even have the small crossbar in the exhaust mouth in place. I have no idea how they did this. Others have resin parts included.
Care must be taken when handling these Moskits as they are fragile and you must avoid "squeezing" them too hard or they will bend easily (unless of course this is what you intend on doing!). The results achieved by this product are second to none and add that final touch to your latest masterpiece
The complete line can be seen at the Accurate Armour/Armour Distribution website (direct link to Moskit exhausts here).