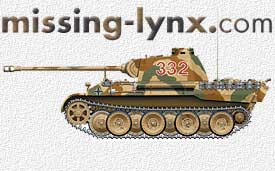 Nuts and Bolts #11: Panzer 35(t)

John Prigent

Nuts & Bolts Vol 11, Panzerkampfwagen 35 (T) (Skoda LT vz. 35) by John L Rue, published by Heiner F. Duske, Tony Greenland and Frank Schulz, no ISBN number.

The follow-up to Vol 10 on the Hummel has now appeared from Nuts & Bolts, and it's another winner. With 72 pages of photos, colour plates 1/35 scale plans, isometric drawings, sketches of typical stowage variations and of course an authoritative text, this one is essential for modellers of the Pz 35 series.

It starts with that text, 12 bilingual English/German pages to be precise covering the development and service use of the tank, plus 2 more describing camouflage and markings. Most coverage is of course devoted to German use, after all this series is for modellers of German vehicles. Four pages of tables are arranged by the campaigns concerned and list known turret numbers with those tanks' other markings and special fittings. Just what you need to put authentic markings and stowage on your model - great! The stowage variation drawings show the typical arrangements for each campaign, and the colour plates show four tanks in "Panzer grey". The really good thing about them is that they show both sides, front and rear views so you get to see all the marking positions, not like those books which only give you one side view and leave you guessing whether there were any markings at front and rear.

Then come 11 pages of wartime and prewar photographs of the 35(t) in service, which do include some in Czech colours. Following are 24 pages of photographs showing in detail the exterior of the surviving example at Aberdeen Proving Ground. The last two pages cover 35 (t)s surviving in the museums at Sofia and Belgrade. Alas, there are no interior photographs but with such good coverage of the exterior superdetailers will be in seventh heaven anyway. As I said at the start, this book is essential for modellers of the whole 35 (t) series. Although the Befehlswagen 35 (t) and Moerserzugmittel 35 (t) are only included in the plans section, no vehicles having survived to be photographed, the details shown here are applicable to those tanks too and will be just as useful if you want to modify the CMK model into any of the foreign versions.

My thanks to Heiner Duske and Historex Agents for the review copy. The Nuts & Bolts books can be ordered from Historex Agents, Wellington House, 157 Snargate Street, Dover, Kent CT17 9BZ, UK, www.historex-agents.demon.co.uk, or from VLS in the USA, or direct from the publishers by sending either a Eurocheck for DM 31.50 or a sealed envelope with US$25 to Angela Schulz, Muellerstrasse 6, 29525 Uelzen, Germany.