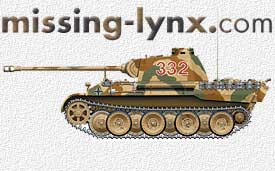 Osprey Modelling Manual No. 13 – Tiger
Andrew Dextras
This latest in a series of modelling manuals from Osprey features arguably the most famous tank of all time, the infamous German Tiger I. Presented in a full colour 64 page standard Osprey format and on high quality paper, this volume is designed to be an "A to Z" modelling guide for anyone interested in building this famous AFV.
Chapter 1 begins with a short history of the Tiger I and it's variants. The following 5 chapters deal with building various Tiger I models including the Sturmtiger. The photo quality is very good and each model is shown during it's construction phase as well as the completed item. Various techniques ranging from aftermarket tracks, super detailing and zimmerit are covered in fine coverage as well as some nice sketches showing relevant details. Strangely, one of the authors decided to use Verlinden's old Sturmtiger conversion instead of Tamiya's kit, but this is a good thing given the context of the book as it gives the reader a chance to see a multimedia kit under construction.
Throughout the modelling section, handy tips are plentiful and the text is easy to follow. The final chapters of the book include some images of the Saumur Tiger I late version, 1/76 scale 4 view drawings, a discussion of camouflage and markings, colour plates and a really great section that covers available models and accessories.
Overall, this is a really handy guide to anyone interested in knowing how to build a Tiger I without having to break the bank and buy $500.00 worth of reference books. Modellers of any level will be able to glean some useful tips and anyone new to the hobby should put this volume on their essential reading list.