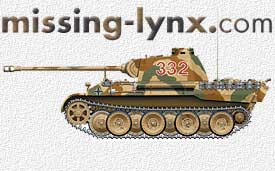 Pegaz # 5 German Armoured Cars 1921-1945 Part 1
Andrew Dextras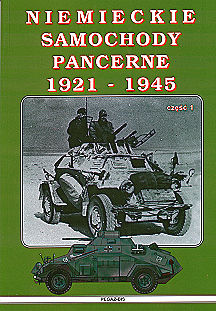 This latest book from Polish publisher Pegaz covers the evolution of the pre-war and early war light armoured cars. It's 58 pages feature plenty of action photos, 1/35 scale drawings and colour plates. The text is in Polish with English photo and colour plate captions. There is also a small English section which gives a brief developmental history.

The book covers the pre-war armoured cars such as the Kfz. 3, Kfz. 13/14, the 6 wheeled Sd. Kfz. 231/232/263 series, the Sd. Kfz. 221/222/223 series, the Sd. Kfz. 260/261, the Sd. Kfz. 247 (both 4 and 6 wheeled variants) and some prototype vehicles. The action photos themselves are very good and will give the modeller some very good marking ideas. The colour plates themselves are fine but the real star sof the book are the action photos.

Overall for around $15 US, the number of quality action shots make this book a good addition to any german AFV modeller's library. I assume volume 2 will cover the heavier 8 wheeled armoured cars and their variants, good news for Puma fans.

Pegaz books can be purchased from Airconnection.