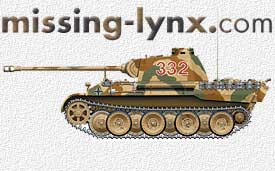 Pegaz #6 German Armoured Cars 1921-1945 volume 2
Andrew Dextras
This new 70 page book is a follow up to Pegaz's part 1 in the series. The format of the book is similar to the Concord series with plenty of black and white photos and useful colour plates plus some 1/35 scale line drawings.
The book covers the German 8 wheeled armoured cars in the Sdkfz 231/232/233/263 series with some very nice in action images. There is plenty of text throughout, but it is in Polish. However, image captions are bilingual English/Polish and there is a summary at the back of the book written in English. The book then continues with coverage of the 234 series with some very interesting images of a 234/1 in a late war hard-edged 3 colour scheme with only 2 side bins per side. The caption states that these images were taken in Danzig, March 1945.
The book then continues to cover pretty well every foreign armoured car in German service during WWII. Coverage includes Austrian, Czech, Polish, Belgium, Dutch, French, Italian, Russian and British vehicles in use by the German forces. The coverage includes a photo or two, a line drawing and a colour plate for the majority of vehicle types.
In combination with volume 1, this book gives the modeller a good overview of the variety of armoured cars in use by the German forces in WWII.
Recommended.
Pegaz books can be purchased from Airconnection