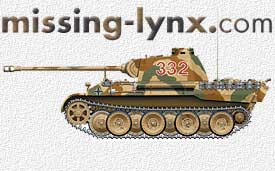 Panzertaktik - JJ Fedorowicz Publishing
Andrew Dextras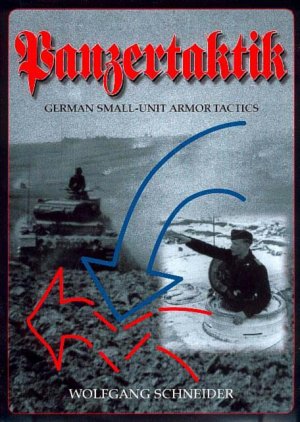 This is the latest volume from the powerhouse team of JJ Fedorowicz Publishing and Wolfgang Schneider well known for their collaboration on the classic Tigers in Combat series. The book is the standard large size 9" x 12" JJF format and spans a massive 512 pages.
As the title implies, the book covers the variety of tactics employed by German small armour units in the Second World War. However, this book is not a dry analysis of armour tactics, far from it. It is a lavishly illustrated photobook as well. The book contains over 600 photographs, a good majority of which have not been published before. Photo reproduction is very good and most of them are printed at a maximum of 2 per page with a good smattering of full page prints. On a 9" x 12" page, this means large clear images where lots of details can be seen.
Chapter summary:
Chapter 1: Offensive Operations
Chapter 2: Defensive Operations
Chapter 3: Unit Movements
Chapter 4: Reconnaissance
Chapter 5: Command and Control
Chapter 6: Logistics and Maintenance
Chapter 7: Combined Arms Operations
Chapter 8: Life in a Tank
Chapter 9: Training and Tank Gunnery
Chapter 10: Armour Tactics Ė Today and Tomorrow
Each chapter includes a large amount of images which illustrate the points being discussed in the text. For example, in the Logistics and Maintenance chapter, the various scenarios and situations are shown with vehicles in various states of recovery and repair. Those who are looking for interesting photos of the Famo with Sdh116 trailer have come to the right place.
The book is filled with images that I have never seen in print before, some of which have been added as thumbnails at the bottom of this page. The coverage is extensive ranging from recovery vehicles to every class of panzer produced during the war. The amount of unique Panther images is breathtaking as well as one particular image I found of a late Panzer IV Ausf J equipped with Thoma shields in action, not as usually seen sitting on the side of the road with plenty of "speed-holes" in it.
Throughout the book there are a large variety of diagrams showing actual combat actions with reference to what particular scenario is being discussed in the text. The authorís own personal experience with tanks is evident as his writing style is much more "hands on" and easy to read as opposed to being too theoretical, academic and dry. A refreshing change and quite welcome to those of us who havenít had the chance to serve on a tank.
Most people seem put off from spending $85.00 US on a book, but yet are content with spending $100.00 to own 4 inferior quality soft cover reference books filled with small photos that have been published elsewhere numerous times. Page for page, photo for photo this book represents excellent value for anyone even remotely interested in armour tactics or would like to add 600 interesting German WWII AFV images to their collection.
Highly recommended.
Sample Images (note that these images have been scanned in at low dpi, actual book images are much larger and clearer)