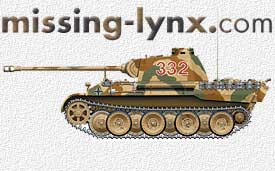 Royal Models #220 Sd. Kfz. 250/1 "Neu" part 1
Frank De Sisto
ROYAL MODELS No. 220, Sd. Kfz. 250/1 "Neu" part 1. 26 resin parts, one p-e brass fret 3 x 5.75 inches, one piece of film, two pieces of copper wire, one double-sided A4 size instruction sheet in 16 steps. Price: $34.95 USD. Available from Chesapeake Model Designs at PO Box 393, Monkton, MD, 21111, USA. Web site: www.cmdmodels.com.

This set will allow the modeler to detail the recent DML kit of the 250/1 in its personnel carrier role. The overall quality of the resin and etch parts is excellent. The instructions are very clear and include symbols that denote what modifications or replacement of base kit parts will be necessary.

In addition to parts specific to the vehicle, some general stowage items, in resin are included. They consist of helmets, various packs, a map case and mess kits.

Step 1 details the driver's seats, mg ammo drum holders, headphones, gas mask canisters and stowage boxes.
Step 2 & 3 details the area around the transmission.
Step 4 details the steering wheel.
Step 5 provides a resin radio, p-e rack and mounts.
Step 6 replaces the instrument panel and view port spare glass block stowage and includes film for both.
Step 7 replaces the rifle rack and gives details for flare gun bracket.
Step 8 provides a full replacement for the mg shield and mount and also gives a resin mg 34.
Step 9 replaces the kit supplied plastic mesh grills with p-e screens and frames, provides a resin antenna base and p-e frames for the driver's view ports.
Step 10 continues the view port treatment and includes film for the glass blocks.
Step 11 replaces the bench seat with resin and p-e.
Steps 12, 13 & 14 details the remainder of the troop compartment interior and includes mg. stowage rack, vision block stowage and various small bits.
Steps 15 & 16 detail the rear and front ends of the exterior and includes various light fixtures and mounts, tool brackets and clamps, plus bolt detail for the drive sprocket.

Altogether, this is a well-balanced offering and can be considered for use in all the "Neu" versions of the DML kit, as the base set and in particular as the main set for the 250/1. Royal also offers another set to further detail the base kit: No. 222 that features complete fenders and hull exterior stowage bins.

Rating: Highly recommended. Skill level: intermediate.