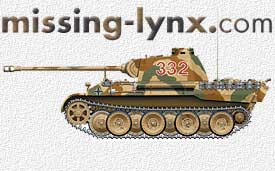 Royal Model 263 Ferdinand
Andrew Dextras
Dragon's recent release of this German tank destroyer is a real winner and this Royal Model release is just what the doctor ordered to add that extra bit of finesse to an already superb model kit. The set comprises of 2 medium sized etched brass sheets and a dozen resin parts.
Main assemblies include some great detail for the various hatches on the hull and superstructure, tool clamps and gun travel lock detail, resin headlights, engine grille, large toolbox mounted on LHS, great pistol port details and a revised gunner's sight/hatch area.
In summary, an excellent set for a great model kit.