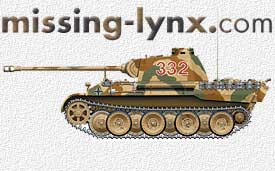 Sovereign 2000 #S2KV007 Sdkfz 247
Andrew Dextras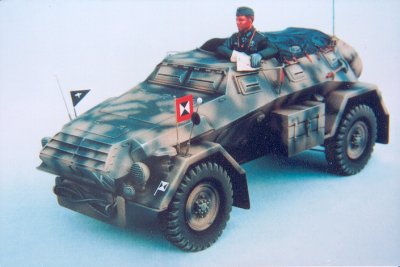 Long known as a manufacturer of high quality resin AFV kits, Sovereign only fault has perhaps been lack of distribution and marketing savvy. Last year Marc Day purchased the company from founder John Tassel and has revitalised Sovereign under it's new name "Sovereign 2000" with a well organised marketing plan and production schedule to bring the company into the 21st century. This can only be good news for AFV model fans as the quality and subject matter of the Sovereign 2000 line is right up there with the top manufacturers.
The S2K Sdkfz 247 kit has been available for a number of years and consists of a main solid resin casting for the vehicle's body, resin wheels, resin fenders, resin ladder frame and white metal detail parts. The casting quality on my example is exceptional with no airbubbles, warpage or broken parts. The detail around the vehicle's numerous visors is very crisp and the foul weather tarp which covers most of the fighting compartment is realistically textured.
Assembly is very straightforward following the 1 page instructions, which are a bit simplified. Marc has stated that he is re-working these so by the time you order one of these kits, more detailed instructions should be included. Packaging is excellent with each main part being wrapped in a bubblepack and lots of foam peanuts to prevent damage during shipping.
Overall for the reasonable purchase price of around $44.00 US and considering the kit's exceptional quality, this kit represents an excellent value for the money and would make an ideal choice for anyone wishing to tackle their first resin model.
Highly recommended.
Contact Sovereign 2000 via email