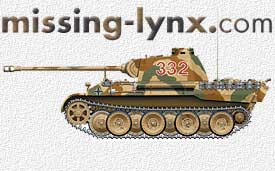 Tamiya #35197 Stug III Ausf. G Early
John Gray
I don't want this review to sound like an ad for Tamiya, but I will tell you right from the start, this is the most impressive injection-molded armour kit I have ever built. From start to finish it was a pleasure, but not without a few nit-picky details to overcome, including the ubiquitous open sponsons. I simply could not find enough wrong, however, to give it any less than a 4 & 1/2 rating. Although I have never had the pleasure (ha!) of building Tamiya's original attempt at a StuGIII, I think I can say that for those who have still not built a Tamiya kit from the past few years, you will be very pleased if you buy this kit - and at approx. $39-45 US, it is in my opinion, one of this hobby's better values. Anyway, onto the juicy part!
Although I had purchased this kit from the start to use with a revised Jaguar Ausf.F Interior, that aftermarket set has been reviewed previously on TrackLink so will not be discussed. I can tell you however, that I learned a lot about pre-planning! After the interior was installed in the lower hull (can you say test fit, boys and girls?), I went over the instructions several times, then went over them several more times! This was because I also purchased Achtung Panzer #5 (HIGHLY RECOMMENDED for the StuG fanatic) and without the aid of PE (yes, I'm cheap!), decided to also detail the exterior as completely as references, and my patience, would allow. As I read through the instructions, I constantly made notes next to the drawings, showing what I wanted to change, where, and with what medium.
Construction
Construction (once the Jaguar Interior was in place) began with lower hull and addition of torsion arms, which are nicely detailed on both sides, idler mounts and separate pieces on hull front which form front towing points. While the latter are separate pieces, don't be concerned about the seam showing, as it is hidden by the final drive. Step 2 is also straightforward - addition of final drives, shocks, return rollers and lower rear hull plate. Step 3 mentions Tamiya's aftermarket etched set for PE grilles, but I had decided to skip these, as the lower wouldn't be seen (this vehicle was being permanently affixed to a dio), and to make my own for upper hull.
Something you'll notice as soon as you open the box, as you look through the parts (always check that they're all there before beginning!), is the appearance of the tiny weld beads on the roadwheels. In my opinion, the suspension on this kit (which will also appear on Tamiya's upcoming PanzerIIIL) is one of its real highlights! You will probably want to avoid a heavy-handed, mud-encrusted weathering here, so as not to cover up all that superb molding!
Once road wheels, sprockets and idlers are mounted (I generally assemble the entire kit before painting), work can move to the upper hull, where you add bolt-on frontal armour, engine and transmission hatches (thoughtfully molded separate, and fit absolutely perfect) and spare track links, if you choose. On the spare track retaining bar, I added ModelKasten wingnuts, a handy item that would see much use on this vehicle. I also used various sizes of Grandt Line nuts and bolts on this kit, another staple every AFV modeller should have in their inventory. After adding my own fine mesh (wedding veil) to side air outlets, work moves assembly of the main gun, and gives the choice of either 7.5 cm or 10.5 cm. I used the 7.5, as this is what the Jaguar Interior shows inside, and suppies shells for. The gun mount sits on a block that fits onto a slot in the lower hull, then feeds through its opening as the upper hull is attached. In my case, I did all my painting before attaching upper and lower hulls, making it easier for the airbrush to reach all suspension components and tracks. And speaking of tracks, I used the supplied 'glue-able' vinyl ones, which are to a very high standard, easily as nice as Tamiya's vinyl Panther ones. If you prefer link-to-link, their are many choices from DML, ModelKasten or Friulmodellisimo. I currently have a set of the latter (#ATL04, with open guide teeth) on order for my next StuG.
Now that the basic vehicle is built, the fun really begins in adding all tools and accessories, all of which are up to the new Tamiya standard. What follows is a brief list of small changes I made:
*hollowed out underside of Notek light mount (or could be replaced with brass strip
*added wire handles and small angular bracket to the excellent jack
*added brackets and wingnuts to the towing hooks, towing cable retainers
*made new handles for commanders' hatch and small periscope hatch
*added handle and latch (for attaching to MG shield) for front loader's hatch
*made retaining clasps (fine wire) for all tools
*filled holes in rear of MG shield and sanded to scale thickness
*added handle and mounting strips for jack block
*made rack at rear of upper hull to contain spare track, jerry cans, etc. (plastic strip)
I left off schurtzen and brackets, as I liked the look of the vehicle without these. I have since decided to do another Tamiya StuG with shurtzen, with the 10.5 cm gun. Before moving to painting and weathering, I added some putty, mixed with static grass, to the lower hull sides and front, to simulate caked-on mud. I'd also like to mention the two figures included with this kit. Besides the animated poses, molding is excellent (including separate heads, another new Tamiya standard) and facial expressions a wonderful improvement over previous efforts. The separate heads also save time if you replace (as I do) withVerlinden, Warriors or Hornet ones - although I must say I've now taken to keeping these Tamiya heads in my parts box for future use!
Painting and Weathering
I have recently, after years of trial and error and reading dozens of books and magazines, settled on a system of painting and weathering that seems to produce very good results for me. On the StuG, it went as follows:
The entire upper hull, gun and superstructure were airbrushed with Tamiya Dark Yellow and once dry, the lower hull was sprayed with a Tamiya Flat Earth/Flat Black mixture. Before cleaning the airbrush, I quickly hit the muzzle brake with Flat Black, and this can later be toned down with drybrushed Grey. Markings, in the form of simply the Black/White Balkenkreuz and tactical symbol, were handpainted.
Drybrushing followed with a Buff colour (actually a craft paint - these work great, for those already fond of brushing with acrylics). On the lower hull however, drybrushing began instead with straight Dark Yellow, then the Buff later - this creates a nice depth. I called it 'backwards drybrushing', as it starts with a much darker colour (in this case, dark earth) and proceeds back to the overall vehicle colour, leaving the darker shade in all recesses. Notice I make no mention of painting roadwheel rubber - I simply don't paint it at all! What I do instead to save a lot of grief (along with assembling individual track links, this is my least favourite part of AFV modelling!) is drybrush the rubber portion with mid-grey, then later use black pastel chalk to bring out the subtle darker shade beneath all the 'dirt'.
Once the drybrushed StuG was allowed to sit for 24 hours, I applied pastels for shading. I have never managed to get satisfactory results with washes, and after reading Tony Greenland's Panzer Modelling Masterclass decided to finally try chalks. You know what? They look GREAT, and are extremely easy to apply! For a Dark Yellow base, I use Brown and Black mixed - simply rub them across very fine sandpaper then brush on.
I use a No.2 Flat Sable, on edge, to follow recessed areas, ie. edge of hatches, base of all raised detail, etc. Anywhere that you'd want a wash to go, apply the pastels there. If you've never tried this, you'll be surprised at what subtle effects you can achieve - plus this method is cheap - my set of pastels (all I ever use are Brown, Black and Orange) cost me $5.00 at WalMart. Another advantage of chalks is you can easily cover up heavy-handed drybrushing - in fact, I'd recommend drybrushing with a slightly lighter shade than normal, as the pastels tend to tone this down considerably.
Rust streaks can be added with chalks or with thinned paint (I still use the latter), and I also drybrush tracks, MG's, etc. lightly with silver. Small items like jacks can still benefit from a local wash, and this is the only time I still use this technique. Lastly, I pick out tool handles, etc. in a wood colour....and I'm done!
Conclusion
In case you haven't already got the idea from my first paragraph...I loved this kit! If you're deliberating over which should be your first StuG, and you're not fond of individual track links, pay the extra few dollars and get the Tamiya Early G - you won't be sorry.
References
Sturmgeschutz III in Action, Squadron Signal Publications
A good basic reference, and very affordable. Covers the major changes to each Ausf., including Early G.
Actung Panzer No.5, Dai Nippon Kaiga
The ultimate 'Detail Freaks' guide to the StuG. Also includes StuGIV and SiG33. Coverage of Early, Mid and Late G's, including dozens of pages of surviving vehicles, loads of colour interior photos, and four pages of detailed line drawings of every tool, bracket and fitting on the StuG's!!
Military Modelling Manual (Special Issue No.6), Hobby Japan
Although all text is in Japanese, a picture speaks a thousand words! Several excellent dioramas, some featuring StuG's, as well as a multi-page feature specifically on painting, weathering and accessorizing the Tamiya StuGIIIG.
Military Miniatures in Review No.8, Ampersand Publishing
Editor Pat Stansell's excellent (and humourous!) article on building this beauty is a must-read, as is every issue of this publication.