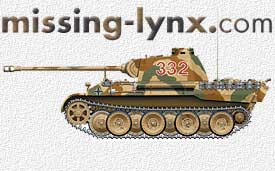 Villers Bocage Throught the Lens
Peter Brown
Villers-Bocage Through the Lens of the German War Photographer by Daniel Taylor
Published by Battle of Britain International Limited, Church House, Church Street, London E15 3JA England. 88 pages, landscape format, hardback. ISBN 1870067 07 X. UK price £17.95
The action at Villers-Bocage in Normandy on June 13th 1944 has attracted a lot of attention. An advance by part of the British 7th Armoured Division was counterattacked and halted by German armour, part of which was a lone attack by one Tiger tank commanded by Panzer "Ace" Obersturmfuhrer Michael Wittmann. Already well-known thanks to the German propaganda machine, his action added more to his laurels and his medals. Many accounts of what happened that day have been published, usually seeking to either build on his legend or prove it to be based on fallacy.
Whatever happened, the aftermath of the battle was photographed in great detail. Over a hundred photos have been found in the collection at the Bundesarchiv, Koblenz, and these have been used as one part of this study. To these have been added aerial reconnaissance photos taken before and after the battle, detailed maps of Villers-Bocage and accounts from various participants in the action. Background to the actions also includes organisation charts of the main units involved.
The author presents us with his account of what happened, rather than using extracts from other accounts. Indeed, he does not include a bibliography, although he has drawn on various sources including War Diaries as well as other published and unpublished accounts. What he presents is a well documented and well written sequence of events, from the advance of 4th County of London Yeomanry (the Sharpshooters) and 1st Battalion, The Rifle Brigade, and the initial attack by Wittmann in a borrowed tank - his own vehicle was having engine trouble - into their column in Villers-Bocage, his actions and withdrawal to where his tank was immobilised. He and his crew made good their escape on foot, and took no further part in the action.
Meanwhile, the head of the column fought its own action on a hill outside the town, following which an attack was made on Villers-Bocage itself when both sides were engaged in cat and mouse fighting for some time before each finally withdrew. Many accounts confuse the sequence of events, and in so doing credit Wittmann alone with all the British vehicle and manpower losses, while in many cases not giving equal coverage to German losses. In the end, the battle was not a decisive victory for either side, though as the British advance was halted and Villers-Bocage was not in their hands for some time afterwards and then after considerable damage had been caused to the town by bombing, it may be counted as a German victory.
They thought as much, as can be seen by the efforts they made to record its aftermath. The photos concentrate on British losses, mostly tanks, troop carrying vehicles and guns but also human, but do include some German tanks destroyed in the fighting. Collected together here, and with their locations pinpointed, they are as close to seeing a tank battle actually fought as we can expect at the time. They show the vehicles in often very dilapidated shape, the Sharpshooter's Cromwells having rigorously searched for useful items and the Rifle's halftracks are very badly damaged. Oddly, some vehicles known to be lost do not seem to have been photographed, and some Fireflies may well have been removed before the photographers arrived.
To see an action covered in photos to this extent is unusual. After The Battle have already given similar coverage to the tanks at Dieppe which was also well photographed, but on their own they only tell a small part of the story. The full events need careful research and this is what Daniel Taylor has done. Accounts of the battle, actions leading up to it, details of several of the participants with the author's own fine pencil drawings of a number of them, do show to some extent what a confusion happens at the sharp end of an armoured battle. As coverage of the actual event, this will be regarded as very detailed although I for one expect the story, legend or whatever else people want to extract from it will continue for years to come. At least future accounts will have a solid basis of research on which to base any claims or arguments.