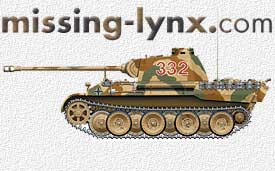 WWP #9 Steyr 1500A in detail
Ian Sadler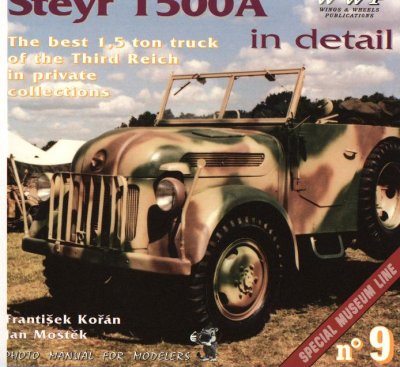 The book under review is the Steyr 1500A in detail special museum line No 9 published by WWP Prague, Contact RAK P.O Box 35, 170 06 Prague 7, Czech Republic. Authors are Frantisek Koran, and Jan Mostek, ISBN No is 80-802677-3-4.
First look: Published in their now familiar landscape format and on very high quality gloss paper. It split into the following chapters, Round up in full colour of the types used in this intensive study, Passenger, Firetruck, Cargo body, and Bus Walk. It has 4 pages of the very finest sketch drawings showing the chassis in plan, side and sectional elevations. The page on just the engine is a gem and worth the price of the book alone. It then studies all the Exterior, windshield, Canvas top and frame, engine, Service accessories, Interior, and accessories, Wheels, Small exterior, Spare wheel details, Front axle, Rear Axle details by use of very high quality black and white close up photographs linked to the text. .
It starts with a basic history of the Steyr 1500A and its development. Then each section is illustrated in very clear close up details as a full colour photomontage. In its 60 pages it has 76 colour photographs and 131 black and white photographs with between two and four per page
Not a single part has been omitted and the attention to detail is outstanding, the quality of the photographs is very high.
This is one vehicle which in the past has been very poorly served as far as information, now with this excellent book you will be able to enhance the Tamiya model and produce a winner for that is what this book is a Winner.
It is once more a book that you wished had been published many - many years ago, I am pleased to say the wait has been worth it , I doubt if it could be bettered.
This book deserves a place on the reference shelves and will be used time and time again by those looking for inspiration for that Steyr model.
Price not known as the Editor Franti Koran sent a copy to me for review, many thanks and keep up the good work.