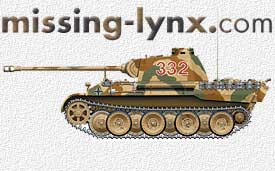 Zimmerit Press Panzer 38(t) Variants
Frank De Sisto
"Panzerkampfwagen 38(t) Variants: 2cm, 3.7cm, 7.5cm, 7.62cm & 15cm". By: David V. Nielson. Soft cover, 60 pages, 8.5 x 11 inches, 94 B & W photographs, one set of drawings, specification tables and bibliography. Price $11.95 USD. Available from: S & J Hobbies, 332 Lincoln Avenue, Staten Island, NY, 10306. Phone/fax: 718-979-0882. E-mail: EBAGNOLI@aol.com.

I have loads of books which detail most of these variants in one way or another, so I opened the book thinking "eh, so what".

Well, it turns out that this is indeed a neat little book. It covers variations of the basic vehicle such as the Flakpanzer 38 (t), Aufklarer 38 (t), Pzkpw. 38 (t) Neuer Art, Marder III Ausf H & M, 7.5cm StuK prototype, Marder III w/7.62cm PaK 36 (r), 15cm SIG 33 Ausf H & M, Munitions Panzer 38(t) Ausf M and finally a prototype of a personnel carrier on the Ausf. M chassis.

Although most of the photos have been seen before, in various places, it is nice to have them in one book for quick reference. Some of the new (at least to me) photos include interiors and accessories and they are quite interesting. Another plus is that most photos are large and well reproduced, although some scanning problems are apparent. For the price asked, however, I really have no complaints. Most photos are factory shots, with a few in-service shots interspersed throughout.

There is an introduction that gives an overview of the SP guns and explains some of the designations, although I am not sure about the author's explanation of why the vehicles were called Ausf. H and Ausf. M , (he says that the letters denote the engine's location) especially as Jentz says that the Flakpanzer was not on an Ausf. M chassis.
Each vehicle type is preceded by a paragraph of text and brief specifications. All photos have informative captions. The single page of drawings details the engine and drive train layout of the Pzkpw. 38 (t) Neuer Art vehicle.
The next title is supposed to detail the Pzkpw. 38(t) Ausf. G and according to a teaser in this book, will include previously unpublished "interior and production" photographs. This book is ideal for modelers on a budget, those new to the hobby, or those with only a passing interest in these vehicles.

Highly recommended.